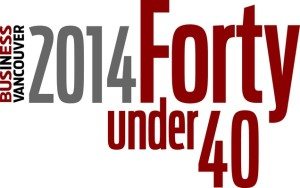 Earlier this year, we were pleased to welcome Kristan Ash, Director of Home Health with We Care Home Health, as one of the newest members on the BCCPA Board of Directors. Ash brings with her, a high level of expertise within the continuing care sector and a passion for the work she does.
Just yesterday, it was announced that Ash was selected as a recipient for this years Forty Under 40 award offered by Business in Vancouver. The award is given to young professionals under the age of 40 who have demonstrated excellence in business, judgement, leadership and community contribution.
Ash will be recognized for her achievement at a special awards gala dinner taking place on January 23, at the Fairmont Waterfront Hotel.
Earlier this summer we had the chance to sit down with Ash and hear what it takes to become a Forty Under 40 recipient, her predictions for the sector, and what she loves most about her career . Catch the full interview below:
Interview with Forty Under 40 winner, Kristan Ash
How long have you worked with We Care Home Health and what was the career journey to where you are? 
I have been with We Care since September 2013.  For the past 15 years I have worked in the private healthcare sector here in BC.  Within Home Health, I have served in various positions including Owner, Director of Marketing, VP Franchise & Business Development.  I spent 4 years as Director of Operations with a group of Physical Rehab Clinics, expanding the operations in service delivery and locations, working with many of the large insurance funders and orthopaedic surgeons.  I have consulted over the past 10 years in the area of Lean Business Practices including projects in manufacturing, food service and healthcare (including health authorities).  My most recent project prior to this position was managing a building project of an Independent Living Facility in Surrey.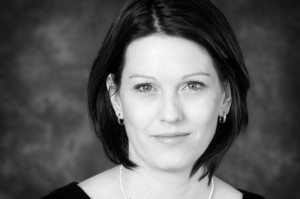 What inspired you to run for a board position with the BC Care Providers Association?
I have been very impressed over the years and especially most recently with the work that the BCCPA is doing.  I feel that as an industry we are very fortunate to have BCCPA to represent our issues and draw us together to create a unified voice in creating awareness to the challenges and successes we face.
Could you tell us about a few personal accomplishments in your life, career related or outside of work?
I have two amazing children that keep me very busy!  I devote a great deal of time to Kwantlen Polytechnic University, I have been a board member there for the past 5 years. 
What do you believe have been key accomplishments or milestones in the continuing care sector? 
In 2004/2005 there was a great deal of media coverage and conversation surrounding the "age wave" that was on the horizon and the projection of decreased human resources in the health care sector – this was a critical turning point.  Since then we have seen a great deal more exposure to some of the key issues surrounding continuing care, for example Alzheimer's and Dementia care, housing, transportation, etc…
What do you see as obstacles that must still be overcome for the sector?
The rate of growth of the cost of care.  Without the infrastructure, resources and public policy we will be constrained on where and how the public purse is spent and with many people not preparing financially for their "care years" there will be enormous pressures for all of us in the industry to do even more with less.[quote name="Kristan Ash- Director, Home Health BC, We Care Home Health" pull="left"]For me, seeing the difference we make in the lives of our clients is the best part of what we do![/quote]
Where do you see the future of the continuing care sector, 10years, 20 years, beyond?
I wish I had that crystal ball! I feel that technology will play a large part in creating safe environments.  I feel that our care providers will need to continue to be nourished and well taken care of in order for them to physically and emotionally deal with the demands of their jobs.  I feel that creative care planning and community care will be a large part of the sector and that our facilities will be used for those that are the frailest and most at risk.
What areas of your job do you find most rewarding?
For me, seeing the difference we make in the lives of our clients is the best part of what we do!  There are so many stories of how we have been able to impact the quality of life for a client and their family and those are the stories that get me up in the morning.  For example, we have one of our team members who is on an Alaskan cruise right now with a 93 year old and her family – this client is able, with the help of a caregiver, to have the dignity of not having a family member assist her with her ADL's and she is able to go on a trip with family.
When you were younger, what did you want to be when you grew up?
A Nurse : )