Top Chef Canada Releases Recipes From Annual Conference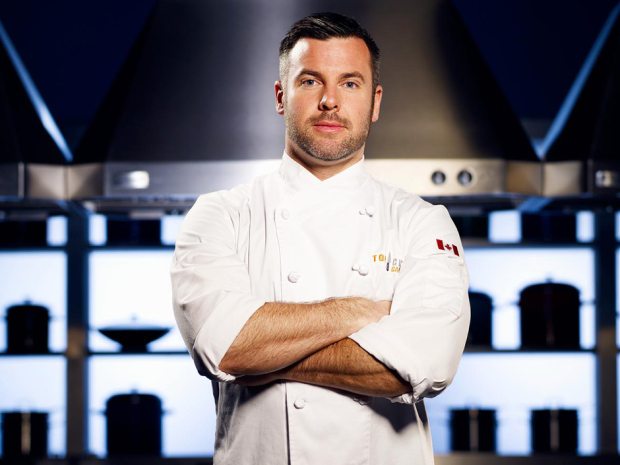 A vibrant atmosphere and the enticing smell of good food drew over 300 delegates to the 37th Annual Conference opening reception atop the Fairmont Chateau Whistler just a couple weeks ago. Top Chef Canada Winner, Chef Matthew Stowe, led a team of care home and industry chefs in designing an array of exquisite, and cost effective, dishes that could be produced in care homes. The BC inspired and locally sourced dishes were then intermixed among the Fairmont catered dishes, collectively producing a Taste of BC menu. Delegates were then challenged to determine which dishes were produced by the Fairmont, and which were produced by Chef Stowe and his team of talented care industry chefs.
As speculations and curiosity circulated throughout the room, hundreds of selection ballots were submitted by guests confident in their guesses. Many were stunned to learn that the two low-cost dishes produced by Chef Stowe and his team were the Roasted Carrot and Brie Soup, and the Cured Salmon with Gnocchi and Mushrooms. We are pleased to offer our members the recipes for both dishes designed by Top Chef Canada Winner, Chef Matthew Stowe. We would also like to once again extend a warm thank you to our team of care industry chefs for their terrific work.
Team of Chefs:
Chef Leon Wang-Marquis Hospitality Services
Chef Tyler Schwarz- Sysco Vancouver
Chef David Smith- Retirement Concepts
Chef Simon Manvell- Gordon Food Service BC
Recipes:
Cured salmon, Gnocchi, Muhsrooms