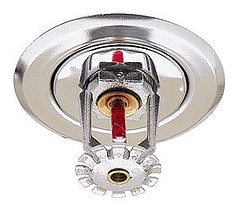 Last week the BC Care Providers hosted the second meeting of stakeholders to address the issue of fire safety in our care homes. Representatives from the Health Authorities, Ministry of Health, UBCM, fire departments, BCSLA, DHA, sprinkler industry and various fire departments were in attendance.
We are pleased to report that inspections of all residential care facilities with partial or no sprinklers is now complete The next phase to inspect all Assisted Living facilities with partial or no sprinklers is in progress.
To date, no urgent issues have been identified. The Ministry of Health has received preliminary results of the inspections and is currently working to evaluate the results in greater detail and develop plans to address any issues.
The Ministry hopes to receive and review the final report within 4-6 weeks. Once we can confirm the consultant's work has been completed, we will schedule our third meeting of the working group.
+++
For a recap of the first meeting please click here.
In March, the Ministry of Health hired a consultant to catalogue the fire safety readiness of each care home in BC. For more information on this, please refer to our last update.