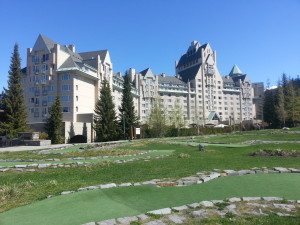 Over the coming weeks, we will be highlighting a number of the concurrent sessions being held at our upcoming Annual Conference in Whistler on May 25 – 27, 2014. This post features the session, Effective Interviewing of Residents after a Critical Incident, presented by registered psychologist Dr. Barry Cooper.
Effective Interviewing of Residents after a Critical Incident
Over the last decade, there has been a significant increase in care home residents' acuity level and complexity of care. For example, it is estimated that about 80 percent of residents are living with some form of dementia.
In addition to neurocognitive issues (e.g., delirium; neurocognitive disorder due to Alzheimer's disease, Parkinson's disease, Huntington's disease, or traumatic brain injury), residents may have neurodevelopmental challenges (e.g., intellectual disability, autism spectrum disorder) and/or other mental health issues (e.g., generalized anxiety disorder, major depressive disorder). They may also have physical limitations or unique cultural beliefs and practices.
After a critical incident occurs in a care home, residents are frequently interviewed. "According to scientific literature and practical experience, it is clear that, for these interviews to be effective, they must be conducted in a manner that produces uncontaminated information of high quality while minimizing any potential negative impact on the interviewee," says Dr. Cooper, a registered psychologist practising in the forensic area. 
StepWise Approach
During the conference session, Dr. Cooper will discuss a StepWise approach to effective interviewing – a semi-structured method that is used nationally and internationally for a variety of fact-finding and related purposes.
Through the use of practical examples, Dr. Cooper will highlight the importance of preparation (e.g., "knowing" the interviewee before an interview is conducted) and the necessity of developing and maintaining rapport throughout the interview. Dr. Cooper will also discuss the importance of asking memory-compatible questions, which help cue memory without contaminating it, and resident-compatible questions, which take advantage of residents' strengths and avoid areas of weakness.
Credibility of Information
Dr. Cooper emphasizes that it is extremely difficult, if not impossible, to evaluate the credibility of information attained in an interview unless the interview is of high quality. As such, he will discuss the link between effective interviewing and the accurate evaluation of truthfulness.
"If the information is properly collected through effective interviewing and is shown to be valid, it could prove useful for a variety of situations including the proper placement of residents in care homes, the development and implementation of appropriate care plans for residents and fact finding after critical incidents," says Dr. Cooper.    
To help enhance your interviewing techniques, and to learn skills to share with your staff, be sure to join Dr. Cooper at our Annual Conference. To register, please click here.
Session co-developers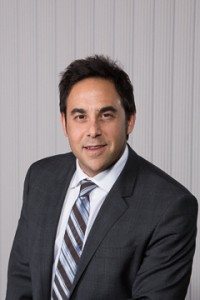 Dr. Barry Cooper is a Registered Psychologist in Vancouver, BC, practicing in the forensic arena. A former Senior Psychologist for the Correctional Service of Canada, he is a Psychologist at the BC Forensic Psychiatric Hospital. He is a Clinical Instructor in the Department of Psychiatry at UBC and an Adjunct Professor in the Departments of Psychology at UBC-Okanagan and Simon Fraser University. Additionally, Dr. Cooper is in private practice which involves assessment and consultation services. He is also a founding Partner and Director of Research and Development in the Forensic Alliance, a research, training, and consulting company. Dr. Cooper's interests include investigative interviewing, memory, credibility assessment, special needs, and risk assessment. He has provided training to various groups including mental health and criminal justice professionals. Dr. Cooper has also provided evidence at Review Board hearings and has served as an expert witness in court for both the prosecution and defence.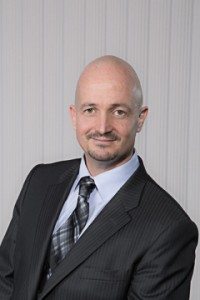 Dr. Hugues Hervé is a Registered Psychologist in British Columbia, Canada, who specializes in forensic and medico-legal assessments and evaluations. A former psychologist for the Correctional Service of Canada and the Forensic Psychiatric Services Commission, he is currently a Partner and Director of Consulting Services of The Forensic Alliance. Committed to the investigation, application and dissemination of sound clinical-forensic practice, he is actively involved in providing consulting, training and research services to various professionals groups and organizations on such topics as eyewitness memory, evaluating truthfulness, investigative interviewing, psychopathology, working with special needs, and the assessment of malingering, mental health, intellectual functioning, psychological injuries and risk for future violence.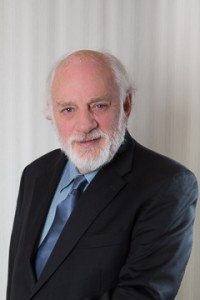 Dr. John Yuille, Professor Emeritus, University of British Columbia, is a Registered Psychologist with a private forensic practice. Dr. Yuille has conducted research with children and adults for over 40 years. His research has included the areas of human memory, interviewing, credibility assessment and psychopathy. He regularly provides training to law enforcement, lawyers, child protection workers and judges on interviewing and credibility assessment. He has served as an expert witness in criminal, family and civil court for over 30 years. He is the Chief Executive Officer for The Forensic Alliance.