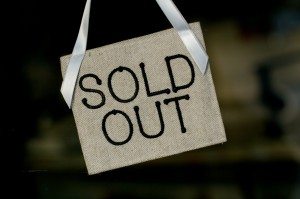 We are pleased to announce that the 2014 Annual Conference exhibitor registration is now SOLD OUT. Registration for the exhibits opened up on February 6th and over the past month more than 60 companies have signed up to present their products and services to the continuing care sector. Only two booths remain available for purchase through our Platinum and Gold sponsor packages.
"We are very excited with the 60 exhibitors set to join us for 2014 Annual Conference," says Hart Dashevsky, Director of Membership Services. "This year's exhibitor hall will feature a diverse mix of companies ranging from insurance providers and pharmacies to lift equipment suppliers. We are thrilled to connect our delegates with the industry's top innovators and service providers."
Earlier last week, the Delegate registration for the 2014 conference opened up. To register for as a delegate for the upcoming annual conference and reserve a discounted room at the Fairmont Chateau Whistler, please click here.
Strengthen Your Marketing Dollar Through Sponsorship
There remain several excellent opportunities to become a sponsor/advertiser for the 2014 Annual Conference. They include:
Breakfast – Monday or Tuesday ($2,500 each)
Coffee Breaks  – Monday or Tuesday ($1,500 each)
Advertise in our conference program (contact Hart Dashevsky for rates)
Lunch – Tuesday ($3,000)
Over 250 delegates and exhibitors are expected to attend the convention and the BCCPA is currently seeking corporate sponsors who want to showcase their products and services to leaders within the continuing care sector.
"It's an exceptional and exclusive marketing opportunity for those companies wishing to gain prominence and accessibility to key professionals in our two-billion dollar industry," says Dashevsky.
As a sponsor, you will receive valuable branding opportunities depending on your sponsorship level. All conference sponsors will receive recognition through:
logo sponsor page in registration e-brochure
logo on-site program
conference website logo link
On-site recognition from podium and logo on signage. 
Strengthen the value of your marketing dollar by becoming a BCCPA Annual Conference Sponsor!
For detailed information on the benefits of each sponsorship opportunity, please refer to the Conference Sponsorship Brochure. For more information, please contact:
Hart Dashevsky
A/Director of Membership Services
t: (604) 736.4233 ext. 231
Title Sponsor:


Gold Sponsor: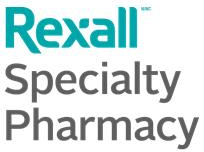 Silver Sponsors:
Golf Tournament Sponsor:

 Monday Lunch Sponsor: