Final planning is well underway for the 37th Annual Conference being held in Whistler on May 25-27th. The delegate registration opened up on February 4th and we are on track to exceed our overall number of attendees compared to last year.
All 60 of our exhibit booths have now been sold and the impressive list of speakers continues to grow. They include a number of senior Ministry of Health and Health Authority representatives including:
Doug Hughes, Assistant Deputy Minister, Health Services Policy and Quality Assurance Division, Ministry of Health
Bruce Belsher, Director of Business & Client Services (Finance), Fraser Health Authority
Kim Kerrone, Vice President & Chief Financial Officer, Island Health
Shannon Berg, Executive Director, Home and Community Care, Vancouver Coastal Health Authority

Lois Cosgrave, Director, Home & Community Care and End of Life, Island Health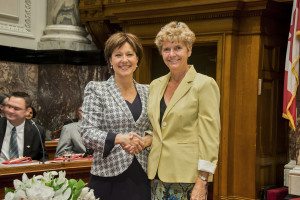 Linda Larson, MLA and Parliamentary Secretary for Seniors has confirmed she will provide opening remarks. We also have a placeholder session for the new Seniors' Advocate and are hoping they will be able to attend.
There is limited seating in each of the sessions, and a few of them are already nearing capacity. If you haven't already purchased your delegate registration, I would encourage you to do so now. The early bird rate is in effect only until March 31st.