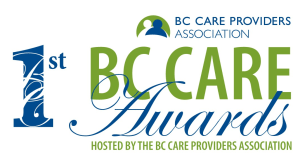 The BCCPA Awards & Recognition Committee has finalized the three recipients of the inaugural BC Care Awards. They will be receiving awards from three categories including:
Innovation of the Year award, awarded to a member care provider or one of their employees who can demonstrate an innovation they have developed or introduced within the sector to improve the quality of care delivered
BC Care Provider of the Year award, awarded to a front-line care provider employed by one of our members who has demonstrated a commitment to quality, compassion and excellence in delivering care to one or more of our residents and/or clients.
At its January meeting, the BCCPA Board of Directors decided to rename our long-service award as the Ed Helfrich Long-Service Award. This award is given to a member owner/operator or a member employee/contractor who has a 15+ year industry track record of developing and delivering quality care for individuals in care. Ed Helfrich served as the Executive Director for the BCCPA for 27 years prior to his retirement in late 2012.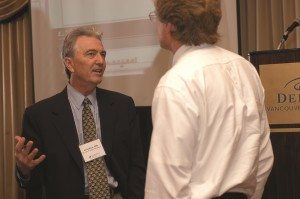 "It is a great privilege and honor to have this long standing award named after me….my only regret is that I will not be able to be there to make the presentation personally," says Helfrich who will be traveling out of the country next month. "There are numerous individuals who deserve to be recognized for their long standing contribution to the industry and the Association and I'm greatly pleased to be associated with the worthy recipients."
With the recipients finalized, we will be announcing the names of each outstanding individual in the coming weeks. Stay tuned, and if you are a BCCPA member, we invite you to join us on the evening of Wednesday, February 19th for the awards taking place at the Fairmont Empress Victoria! The Hon. Terry Lake, Minister of Health will be presenting the awards to each of the recipients. You can register today by clicking here.