Mayor Gregor Robertson will introduce a motion at the Tuesday (January 21) council meeting to allocate an additional $1.2 million in city funds to build a new Killarney seniors centre. Read below or visit the Vancouver Sun for more details.
+++

Councillor hopes to see groundbreaking in 2015
On Tuesday Mayor Gregor Robertson will move to use a surplus of funding from the city's 2013 operating budget to expedite construction of a long-awaited seniors centre in Killarney.
"Last year's operating budget surplus went into a child care reserve. This year we are working toward supporting our seniors," said councillor Raymond Louie, who added that he has been actively fundraising and lobbying for the seniors centre for a decade.
"There is no seniors centre in this part of the city, and census data has identified it as having a very large population of seniors," Louie said.
Louie expects the city will be able to put up $1.2 million in funding in addition to the $2.5 million they earmarked for the centre in 2011. Two weeks ago the federal government committed $2.5 million for the project, and the province has also promised $1.3 million.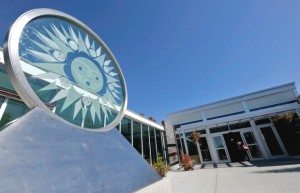 "Now that the federal government has put their money on the table the gap is small enough for the city to close with the projected 2013 operating budget surplus," Louie said.
Louie said the Vancouver park board made land adjacent to the Killarney Community Centre available for the project in 2011.
"We will undertake an extensive process of community consultation to best design this," said Louie. "My hope is that we can go through a quick design process and have groundbreaking in 2015."
The move pleases the Killarney Community Centre Society, which said in a news release it was "encouraged by this most recent development. Seniors in South Vancouver critically need a dedicated space where they can access dedicated programs and services that meet their needs."
The society credited board member Lorna Gibbs for her "tireless efforts" on behalf of Killarney seniors, and also expressed the hope that the motion is not just an attempt to "quell the recent bad press resulting from the Supreme Court ruling against the Vision-dominated Park Board." The City of Vancouver is embroiled in a legal dispute over the partnerships between Killarney and five other community centres.
Louie said the legal dispute should have no effect on the deal.