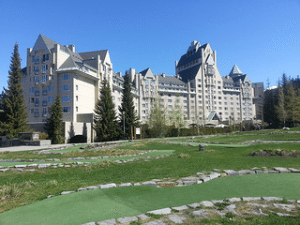 The BCCPA is proud to announce Jeff Nider and Andrew Crombie as the newest members of the 2014 Annual Conference Planning Committee! The two are the first commercial members to join the committee, and will contribute to the direction of this year's Annual Conference in Whistler, BC. Earlier this year, the BCCPA asked our commercial members to let us know if they were interested in volunteering.
"Medical Pharmacies has been proud to support the BC Care Providers Association for many years and I have personally attended the annual conference a number of times," says Nider. "I'm excited to be able to work with the planning committee to provide input into the planning process and I look forward to a successful conference this Spring."
The induction of commercial members on the committee stems from feedback received at last year's conference.  One of the themes that surfaced from the feedback was an interest in getting our commercial members more engaged and have them become part of the planning process.  
"As the first commercial members on the Annual Conference Committee, Jeff and Andrew will help provide a new and fresh perspective, " says CEO Daniel Fontaine. "We are thrilled to have their input guiding the direction of our annual conference."
This year's Annual Conference will take place in Whistler on May 25-27, 2014. For a recap of last year's event click here.