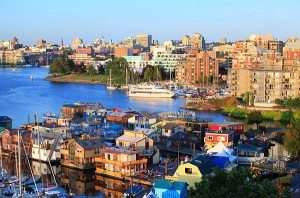 Residents who have been transferred to the Sandringham Care Centre, a tertiary care facility in Victoria, B.C., find the environment to be a calm and supportive one. And that is the type of environment the centre hopes to maintain during the discharge process for residents as well, says Sandringham director of care Debra Kean.
"We admit residents from the psycho-geriatric unit at the hospital who need some more stabilization before they can move to a long term care facility," says Kean in a news release. "The residents are stable and do not need the mental health services offered at Sandringham, and that is why they are referred for a move."
Kean adds that while stable, residents are fragile having been through the system over the years. As such, Sandringham has carefully developed a discharge process that over the last 10 months have seen 15 residents transferred successfully.
The process is multi-step and involves a staff discussion once a month about whether residents are ready to be discharged; communication with the family about a possible move; an invitation to a representative from the Vancouver Island Health Authority to personally assess the resident and speak to their family as well as staff; informing the resident of the move, usually a day before so as to remove worry in the event of a long wait and to give the resident a chance to say goodbye; packing the resident's belongings; transportation to the new facility with the social worker and care aide who tells the new staff of the resident's day-to-day care needs; helping the resident unpack and settle into the new room; and finally, the social worker visits the resident twice after the move and keeps in contact with their family to ensure a smooth transition.
Although staff recognize that Sandringham is a transitory facility, Kean says it is still hard on staff when a resident moves which is why it was vital to have a well-thought out method of discharge.
"As staff, we become attached to residents and know that we provide them good care. It helps staff to know that the resident is well-supported during the move and to know how the resident is doing in the time after the move," she says.
"We always send a card with the resident that all the staff have signed."
– Written by Benjamin Yong