B.C. minister says legislation being drafted for spring
Byline: Sam Cooper, The Province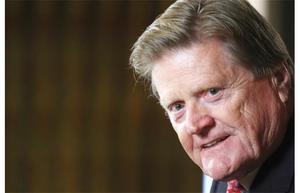 Legislation defining the mandate and powers of a new B.C. seniors' advocate is being written for introduction in Victoria next spring, the minister of state for seniors says.
This summer the government held a series of public consultations with stakeholders across B.C. to gather input on what services and powers the advocate's office should have.
It's believed the advocate will have a role in preventing and responding to cases of elder abuse, as well as aiming to "ensure a more accessible, transparent and accountable approach to seniors care," according to the Health Ministry.
"The legislation is being drafted as we speak," MLA Ralph Sultan, minister of state for seniors, said in an interview Thursday. "There is no doubt in my mind the legislation will be introduced in the spring session, and passed."
Sultan hedged his prediction, saying it was just his own opinion, but stressed he believes the new role is "a done deal."
As to what powers the advocate will have, Sultan said debate among legislators has focused consideration on two types of advocate.
The first model would be a "complaints-office" advocate who responds to calls "of people who feel they are hard done by," much as MLAs do with calls to their constituency offices, Sultan said.
The other model is a "policy-analyst" approach, which would seem to be an office with a broader mandate to seek out systemic problems and try to solve them by influencing policy.
The second model more resembles the sweeping mandate of B.C.'s representative for youth and children, Mary Ellen Turpel-Lafond, an independent officer of the legislature.
Turpel-Lafond, formerly a judge in Saskatchewan, commands significant resources and has built a reputation for diligently pouncing on systemic lapses, and taking government to task publicly.
Sultan said he can't comment on whether an office with the mandate, powers and budget such as Turpel-Lafond's has been ruled out for the seniors advocate.
Previously, while responding to criticism from the NDP, Sultan hinted that he expects the seniors advocate to carry some serious heft.
This summer on his MLA website Sultan estimated that about one-quarter of all government expenditures – provincial and federal combined – are directed to seniors. Turpel-Lafond's office has an annual budget of $7.5 million, Sultan said.