BCCPA launches quality assurance in home health project
Many people would be surprised to learn that there is very little oversight for private, non-subsidized home health operators in B.C.  For seniors and their families who are purchasing services privately, this means that there is limited information on which to base their decisions, and little recourse should they experience poor quality of care.
While the BCCPA does not support excessive regulation, additional guidelines or standards are needed to narrow this gap and strengthen the quality of care in the home health care sector. To address this issue BCCPA has launched a project to explore the feasibility of developing a voluntary "Quality Assurance Designation" program for home health operators.
"This is about reducing the risks for seniors and ensuring that the care across the home health sector is of the best quality possible. As a sector, we have identified that this is an issue, and now we are looking to bring forward solutions which will bridge the gap," says Rebecca Morris, Manager of Public Affairs for Home Care and Assisted Living. "We are thrilled to have such a committed and enthusiastic group of experts supporting this work and helping BCCPA to develop a model," she adds.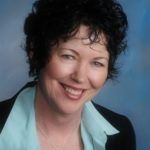 The working group is overseeing the development of a quality assurance model for B.C.'s home health sector which is accessible to providers of all sizes and founded upon best practices. BCCPA's feels that this program will give confidence to home health clients and the friends and family members who support them. The group includes:
Stasia Hartley, Area Director, Bayshore Home Health
Susan Scott Gabe, Founder & Managing Director, Care at Home
Janine Karlsen, Owner, Home Instead
Imelda Wright, Franchise Partner, Nurse Next Door
Carin Plischke, Vice President; Home Support and Residential Care, Beacon Services
Mavis Gibson, Acting Director Workplace Health and Safety Programs, SafeCare BC
Daniel Fontaine, BCCPA, CEO
Mike Klassen, BCCPA, VP Stakeholder Relations and Communications
Poonam Jassi, Senior Director of Operations, CBI
Andrea Warren, Executive Leader, Classic Life Care
Olivia Chang, Senior Director, Strategic Partnerships & Business Development, Saint Elizabeth
"I am incredibly enthusiastic to have the opportunity to contribute to a project that is addressing a challenge that many of us have been noticing for a long time. Through this work we are making care better and safer for B.C. seniors, and that is something I'm excited to be playing a role in," says Stasia Hartley, Area Director, Bayshore Home Health.
Members can expect more information in 2018.