Let's Get to Work: Addressing Recruitment, Retention and Training challenges in BC's Continuing Care Sector
By Lara Croll, M.A., BCCPA Policy Analyst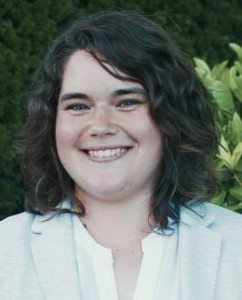 Accompanying the release of its Action Plan to Strengthen Home and Community Care for Seniors, on March 9, 2017 the BC Ministry of Health announced that it would be making substantial new investments in seniors care, including $500 million over the next four years.[i] While the Action Plan outlines a number of key initiatives to improve the quality of care provided to BC's seniors, the focus of much of this new funding will be to increase direct care hours (DCH) and staffing levels in the residential care sector.
Specifically, these new investments will ensure that by 2021 each health authority will reach a consistent average of 3.36 direct-care hours per resident day, across both publicly administered and contracted residential care homes.[ii]
To reach the new DCH levels, the Action Plan includes a recruitment goal to add 1,500 full-time equivalent (FTE) workers to the residential care sector over the next four years.[iii] As outlined in the Plan and accompanying Residential Care Staffing review report, 60% of these additional workers are expected to be health care assistants or care aides, 30% will be Licensed Practical Nurses (LPNs) and Registered Nurses (RNs), and the remaining 10% will be a mix of professional and non-professional allied staff. Based on these targets, and using the current staffing framework and the labour costs provided by the Health Employers Association of BC (HEABC), the Ministry of Health estimates that these staffing increases will cost approximately $113 million.[iv]
These investments in health human resources (HHR) come not a moment too soon, as care providers in BC's continuing care sector have been challenged by labour shortages. As highlighted by a recent survey SafeCare BC, 70% of care providers in BC's non-government long-term care sector regularly operate short staffed, with half or more of providers reporting chronic shortages of care aides (66%), licensed practical nurses (47%), and registered nurses (47%).[v] While data on the home care and support sector is less readily available, anecdotal reports suggest that shortages in this sector may be even more acute.
More recently the Conference Board of Canada reports that over the next twenty years the Canadian nursing workforce will need to increase by 3.4% annually to meet projected demand for senior's care services, while the labour workforce growth rate is only one percent.[vi]
To address the significant challenges facing the residential care sector, the Ministry of Health's Action Plan outlines a multi-pronged approach, including converting casual and part-time staff to regular full-positions, working with the Ministry of Advanced Education to undertake a short-term expansion of education and training spaces, as well as a targeted recruitment strategy for home health and long-term care staff by November 2017.
While the BC Care Providers Association (BCCPA) applauds the Ministry of Health for these investments, it is also urging the B.C. government to work collaboratively with the continuing care sector in developing appropriate strategies to meet existing and future HHR challenges. Currently, BCCPA members care for an estimated 50,000 seniors every year, including two-thirds of long-term care residents and up to half of home health providers employed by non-government providers. Given this realty, the BCCPA recommends that the government create a broad industry partnership to meet the staffing needs of the continuing care sector, and to plan for the effective utilization of local human resources.
As outlined in the BCCPA's Strengthening Seniors Care: A Made-in-BC Roadmap report, this partnership could be established through a $25 million Continuing Care Health Human Resources (CCHHR) fund, potentially with matching federal funds through the Federal Government's investments in skills training and education.[vii]
This sector-led partnership would continue momentum and work of the two previous BCCPA and Ministry partnerships created to address labour market shortages, known as the BC Cares project. The focus of BC Cares was encouraging youth and immigrants to choose a rewarding career in the continuing care sector, promoting the sector through featured radio and print advertising, brochure distribution, and a comprehensive website and social marketing tactics.  The program provided prospective candidates with easier access to the courses that they would need to become a qualified care aide. By the fall of 2008, almost all participating post-secondary institutions reported that their courses were at or near capacity. Given the success of these initiatives, a renewed BC Cares Program could expand the scope of its focus beyond care aides and home support workers to include other in-demand professions, such as nurses.
While increasing enrollment of care providers would be a primary focus, the new BC Cares Program could also make increased coordination between the continuing care sector and the training colleges a priority, so that we can ensure that training for care workers is both relevant and practical. This would include allowing nurses and care aides more opportunities to gain hands on experience and training in seniors' care. Currently, few front-line workers receive education on geriatrics or caring for people with dementia, and workers often lack violence prevention and safety training. This creates challenges for operators who, while already struggling with staffing shortages, face a pool of new workers who lack job readiness, and may require significant on-the-job training. Thus, one solution that could be pursued by a new BC Cares Program would be to create official partnerships between the training colleges and care operators, thus allowing students the opportunity to gain practical experience working in the continuing care sector as part of their education.
This sector partnership could also work to address the very high injury rates that still characterize the continuing care sector as WorkSafeBC reports the injury rate for long-term care workers, particularly care aides, is four times higher than the provincial average (8.9 vs. 2.2 per 100 workers).[viii]  Not only are these injuries costly, they exacerbate existing shortages and are largely preventable. Thus, building off the success of initiatives such as Ontario's Behavioural Supports Program, BC Cares could work collaboratively with the Alzheimer's Society of BC as well as SafeCare BC to provide training, education and resources to improve dementia care.
This enhanced training could also complement the investments that will be made through the Provincial Government's $10 million equipment funding now being managed by the BCCPA. While the equipment fund is formally to be allocated for equipment that improves the safety and well-being of residents and clients (such as wheelchairs and patient lifts), a positive side-effect of these investments will be improved safety for workers as well. This equipment, in particular patient lifts, has the potential to significantly address the workplace injuries driven by unsafe resident handling and overexertion.[ix] While workplace injuries are not the only cause behind worker retention challenges, SafeCare BC estimates that nearly a third of the Ministry of Health's staffing targets for care aides (i.e. 265 FTEs) in the continuing care sector are already filled by trained, experienced staff – but these staff are unavailable to work due to workplace injuries.
Along with reducing worker injury rates it will also be important for BC Cares to explore the development of team based, interdisciplinary care models that support the provision of high quality care as well as allow health care providers to work to their full scope of practice. Finally, a new BC Cares Program could look at the need to better integrate health professionals, including physicians, into residential care. This is something, for example, that the BC Divisions of Family Practice are attempting to address noting that while the number of family physicians (FPs) has increased by about 10% over the past ten years, the number of FPs delivering residential care services has dropped by about 13%.[x]  Likewise, part of the solution may also require looking at the role that new professionals, such as Nurse Practitioners and Physician Assistants, could potentially have in the continuing care sector.
These retention, recruitment and training challenges are just some of the pressing issues that will be discussed at the BCCPA's upcoming Care to Chat entitled Help Wanted: Are We Doing Enough to Attract and Retain the Continuing Care Workforce of the Future?  Our panel of health care experts, which includes Michael McMillan from HEABC, Jaimie Ashton from the Vancouver Division of Family Practice, David Thompson from Providence Health Care, and Anita Dickson from the Licensed Practical Nurses Association of BC, will address these issues in light of the recent investments announced by the Ministry of Health.
They will also discuss how the continuing care sector, including care providers, can take on a leadership role in planning for the workforce of the future. There is not better time that now – so let's get to work.
END NOTES
[i] BC Government. Significant funding boost to strengthen care for B.C. seniors. March 9, 2017. Accessed at: https://news.gov.bc.ca/releases/2017HLTH0052-000529
[ii] BC Ministry of Health. An Action Plan to Strengthen Home and Community Care for Seniors. March 2017. Accessed at: http://www.health.gov.bc.ca/library/publications/year/2017/home-and-community-care-action-plan.pdf
[iii] Ibid.
[iv] BC Ministry of Health. Residential Care Staffing Review. March 2017. Accessed at: http://www.health.gov.bc.ca/library/publications/year/2017/residential-care-staffing-review.pdf
[v] SafeCare BC. SafeCare BC HR Survey Identifies Shortage of Workers. November 2016. Accessed at: http://safecarebc.ca/safecare-bc-hr-survey-identifies-shortage-workers/
[vi] Conference Board of Canada. Future Care for Canadian Seniors: A Primer on Nursing Supply and Demand. March 14, 2017. Accessed at: http://www.conferenceboard.ca/e-library/abstract.aspx?did=8679
[vii] The Globe and Mail. Liberals pledge $5-billion for training, employed in 2017 federal budget. March 22, 2017. Accessed at: http://www.theglobeandmail.com/report-on-business/federal-budget-2017-jobs-training/article34387500/
[viii] WorkSafe BC, Industry Safety Information Centre, Claims. Accessed March 22, 2017. Accessed at: https://online.worksafebc.com/anonymous/wcb.ISR.web/Default.aspx
[ix] According to WorkSafeBC's Industry Safety Information Centre, 45.5% and 42.5% of injuries in the long-term care and community health services sector respectively are caused by overexertion. Accessed at: https://online.worksafebc.com/anonymous/wcb.ISR.web/Default.aspx
[x] General Practice Services Committee (GPSC). Residential Care Initiative. Accessed at: http://www.gpscbc.ca/family-practice-incentive/residential-care.