Health human resources hot topic at CEO's Kelowna roundtable
We need to make health human resources a key priority. That was one of several issues raised in Kelowna this week by care providers who met with Daniel Fontaine, CEO for the BCCPA, as part of the BCCPA's "Listening Tour" across the province. The meeting was generously hosted by Glenmore Lodge and participants included member representatives from around the Kelowna region.
"I heard a clear message the BCCPA should be playing a stronger leadership role when it comes to encouraging more people to get interested in a career working in seniors care," says Fontaine. "Our members also noted some concerns regarding how the implementation of Bill 16 could impact the provision of assisted living in the province."
Other issues discussed included the flawed BC Care Aide Registry, access to recreational programming for younger seniors in care and the proposal to move all care homes to an average of 3.36 direct care hours.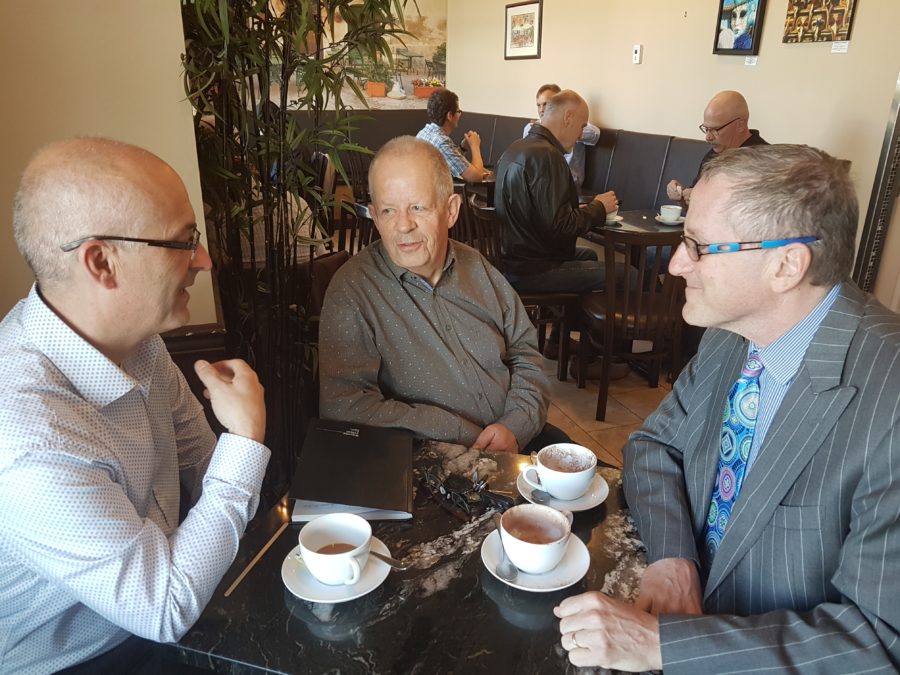 Fontaine also took the opportunity to meet with senior officials from the Interior Health Authority to provide them with a detailed briefing regarding key projects and initiatives being planned by the BCCPA over the coming years. In particular, projects approved as part of the 2017-2020 Strategic Plan.
"It was great to meet with our valued partners at the IHA to discuss how we can collaborate even further regarding issues of mutual concern, such as a shortage of skilled workers," says Fontaine. "I'm pleased we have developed an excellent working relationship with IHA staff which is built on mutual trust and a commitment to open two-way dialogue."
I heard a clear message the BCCPA should be playing a stronger leadership role when it comes to encouraging more people to get interested in a career working in seniors care – Daniel Fontaine
A meeting also took place with representatives from the City of Kelowna to learn more about what they are doing to allow seniors to age in place and support those living with Dementia. This included discussion regarding their Communities for All initiative.
"I extended an invitation to staff from the City of Kelowna to participate in our 2018 Annual Conference to discuss what cities are doing to become more Dementia friendly," says Fontaine. "We also agreed to work collaboratively on an upcoming workshop regarding best practices for building design and program development of both urban and rural care campuses. This will also include a discussion on what type of by-law changes would need to accompany these concepts in order to make them a reality across B.C."
Fontaine also had the opportunity to meet with local Kelowna residents Nigel Brown, Executive Director and Robert Fine, Chair of the Board, from Sing for Your Life – an associate member of the BCCPA. Brown provided an overview of the new technology that will be used to implement the Sing for Your Life program over the coming year.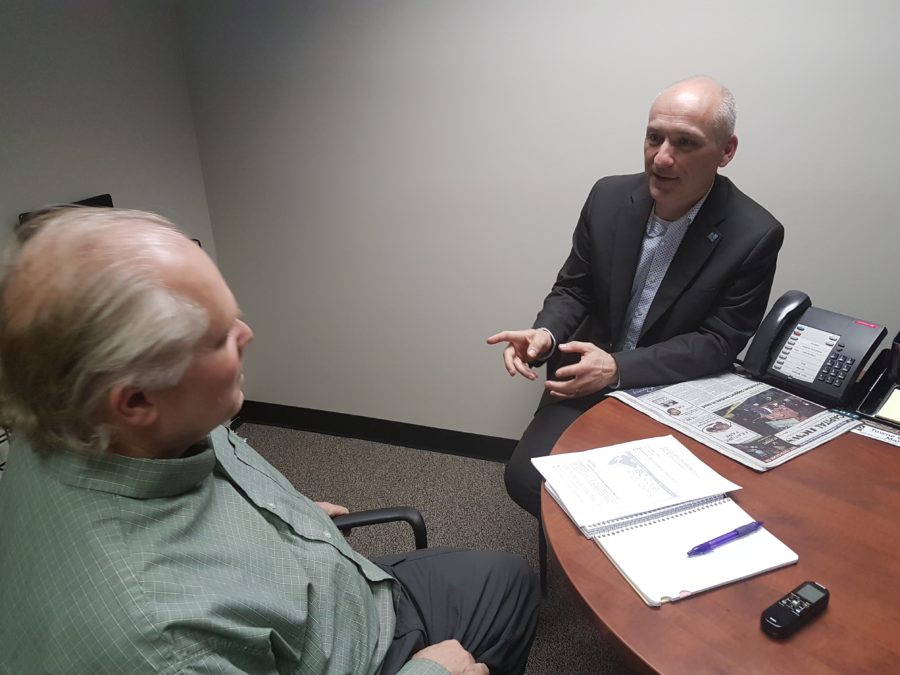 "Nigel is doing some excellent work not only in the Interior, but across BC," says Fontaine. "It's rewarding to see this kind of commitment to improve the lives of seniors and support better health outcomes."
Fontaine also sat down with reporter Barry Gerding from the Kelowna Capital News to do an interview for the local paper focused on seniors care.
The final segment of the CEO Listening Tour takes Fontaine to Vancouver Island where he will be meeting with care providers in several communities including Parksville, Nanaimo and Victoria. A final report on the feedback gathered during the tour will be provided to the Board of Directors at their annual planning meeting held in June.
To learn more about the CEO Listening Tour visit to the Kootenays please click here.