Commercial members to select 2018 Annual Conference representative
It's time to cast your ballot – but not in the provincial election! BCCPA commercial delegates attending this year's Annual Conference are being given the opportunity to vote on who will represent them on the 2018 Annual Conference Committee. Over the past several years, Alex Jones from Heritage Office was appointed by the BCCPA Board to serve as the commercial member representative.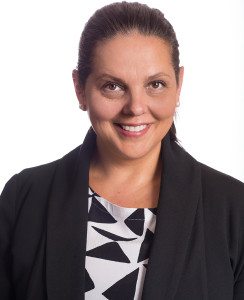 "Based on feedback we received at the conference a few years ago, we decided to appoint a commercial member to our committee in 2014," says Cathy Szmaus, Director of Events and Administration for the BCCPA. "The next logical step was to introduce a more formal voting process that allows all commercial delegates to put their name forward and have the opportunity to represent their colleagues on our committee."
According to Szmaus, commercial delegates will have until May 19th to identify their interest in wanting to participate on the Annual Conference Committee. All of those names will be placed on a ballot and the voting will take place during the Whistler conference. The candidate with the most votes will be announced on Tuesday, May 30th by CEO Daniel Fontaine.
"I want to express our sincerest gratitude to Alex for supporting the committee and representing the interests of our commercial members over the last few years," says Szmaus. "We look forward to working with our new commercial representative on the committee to make next year's conference even better."
A full listing of the 2017 Annual Conference Committee members can be found by clicking here.