BC Care Aide Registry reforms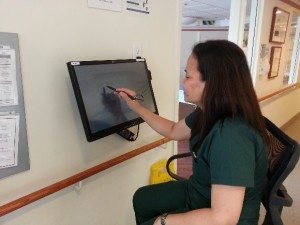 Last December the Minister of Health wrote to key stakeholders within the sector and asked for our feedback regarding the future of the BC Care Aide Registry (BCCAR). A number of possible models were put forward including the BCCAR under the management of one of the three nursing colleges.
Over the last several months, the issue of reforming the BCCAR has been brought before the Board of Directors for discussion. We also hope to have it form part of the dialogue at the full-day Board planning session taking place June 25th in Vancouver.
In addition, BCCPA staff have held or scheduled several one-on-one meetings with the College of Registered Nurses, College of Licensed Practical Nurses, Licensed Practical Nurses Association as well as the Ministry of Health. The aim has been to determine the business case for moving the BCCAR to a particular college.
Our goal is to ensure that whatever new model is adopted, it meet certain basic principles. They include:
Protection of seniors in care
Openness and transparency for the public and care providers
De-link the BCCAR from the collective agreement process
Keep costs down for our members and care aides
Upon completion of these consultations, we hope to be in a position this summer to advise the Ministry of Health regarding our position on the model we can support moving forward.
If you have any additional ideas or feedback you'd like to provide us regarding the BCCAR, please feel free to reach out to Michael Kary, Director of Policy and Research.