The BCCPA is pleased to provide our members with access to exclusive training workshops focused on the continuing care sector.  Registration is now open for the following workshops:
Burnaby & Webinar: Demystifying the Many Roles of the Public Guardian and Trustee
Members of the BC Care Providers Association may have multiple reasons to contact the Public Guardian and Trustee of BC:
You may be concerned that an adult is experiencing abuse, neglect or self-neglect and their finances are at risk resulting in the need for an investigation by the PGT.
You may be concerned that an adult is mentally incapable and in need of someone, possibly the PGT, to make their financial/legal decisions.
You may want to consult a case manager to determine finances available to support an adult's/resident's quality of life.
An adult may need health care or consent to a care plan but you are concerned they are incapable of making the decision, have no available family or friends who can do it for them and need the PGT to authorize someone or make the health care decision.
Through the use of stories relevant to home support, assisted living and care home providers, this session will illustrate and clarify the many roles of the Public Guardian and Trustee in Services to Adults when assisting an adult who is vulnerable and in need of support with personal/healthcare and/or financial/legal decision making.
Your hosts:
This session will be presented by a dynamic panel of experts, including:
Kimberly Azyan – Executive Director, Services to Adults
Chris Bretell – A/Regional Manager, Client Services, Services to Adults
Leanne Lange – Clinical Specialist, Adult Abuse and Neglect, Fraser Health
Alison Leaney – Provincial Coordinator Vulnerable Adults Community Response, Services to Adults
Vincent Tan – A/Manager, Private Committee Services, Services to Adults
Goran Todorovic – Manager, Assessment and Investigation Services/Health Care Decision, Services to Adults
Who should attend?
Administrators, Managers, DOCs, Board Members and other staff in residential care, assisted living and home health.
When & Where?
Friday, February 2, 2018
9:00 am – 12:00 pm
SafeCare BC Training Centre
Metrotower 1
Suite 1424 – 4710 Kingsway
Burnaby, BC

Burnaby: CARF's Consultative Approach to Aging Services Accreditation
Accreditation provides a path to enhancing the quality of services in BC's continuing care sector. CARF's, well-established, consultative accreditation process supports organizations in making improvements to business practices, care processes and service provision with the goal of enhancing the lives of the people served.
CARF's standards are field driven. Working with consumers, providers, and funders, international consensus standards have been created and maintained to promote quality, value and optimal outcomes of services. Our aging services standards, including those tailored to residential care, assisted living, supportive housing, home support, and adult day services settings, have been found to be highly relevant to this sector in Canada.
This interactive workshop will provide participants with an understanding of their organization's
readiness to pursue accreditation, and will provide an overview of:
CARF as an aging services accreditation option in BC
CARF's mission, vision, values and the concept of  'moral ownership'
the field-driven standards for aging services
resources and supports available
the consultative accreditation process
the value and outcomes of CARF accreditation
the fees and time investment associated with CARF accreditation
If you've ever wondered whether accreditation could benefit your organization, or if you would be interested in learning more about a consultative, non-prescriptive accreditation option, this workshop is for you!
Your Host: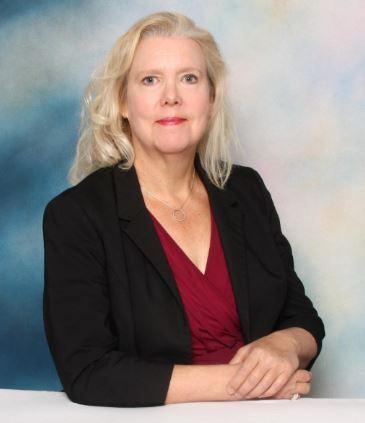 Jill Allison is an Accreditation Advisor with CARF Canada who focuses on CARF Aging Services and Medical Rehabilitation accreditation across Canada. Jill earned her MBA from the University of Windsor, and has an undergraduate degree in Health Studies from the University of Waterloo. She has more than two decades of experience in the health sector including health promotion, primary care, home & community care, and long-term care. As well, Jill has worked as a university instructor, primarily teaching business topics.
Who should attend?
Administrators, Managers, DOCs, Board Members and Quality/Risk Management staff in community organizations including residential care, assisted living, supportive housing, adult day services and home care/support.
When & Where?
Monday February 26th, 2018
9:00 am – 12:00 pm
SafeCare BC Training Centre
Metrotower 1
Suite 1424 – 4710 Kingsway
Burnaby, BC

Improving Brain Health in our Aging Population: Improving Memory, Sleep, Concentration and Quality of Life
Join us for a workshop on the importance of preventative brain health care in reducing the risk of age-related cognitive decline and improving quality of life. Topics to be discussed include:
Impact of aging on cognitive performance
Risk factors that impact brain health
Preventative strategies to reduce modifiable risks
The physiological changes in the brain during the aging process and factors that impact cognitive performance will be discussed. An approach to brain health assessment that identifies modifiable risks to brain health will be presented and a brain fitness program that optimizes sleep, diet, physical fitness, stress management, and brain training will be discussed.
Your host:
Dr. Max Cynader is the Founder of Synaptitude Brain Health and a Founding Director of the Brain Research Centre, and the Djavad Mowafaghian Centre for Brain Health at Vancouver Coastal Health and The University of British Columbia (UBC). He currently holds the Canada Research Chair in Brain Development at UBC and is Professor of Ophthalmology. Dr. Cynader has received many honors during his career. Included among these are the Order of Canada (2008), the Order of
British Columbia (2007), an Induction into the Canadian Medical Hall of Fame (2014), the Researcher of the Year award from Life Sciences BC (2007), the Science and Technology Champion award from Innovation BC (2004), the Canada Research Chair (2002), Gold Medal in Health Sciences (1995), Killam Research Prize (1981), and E.W.R. Steacie Fellowship (1979), among others. He is the author of over 200 articles published in scientific journals, has presented over 350 papers at national and international scientific meetings, and is the holder of several patents.
Who should attend?
Care providers, residents, resident operators (Seniors age 55+)
When & Where?
Thursday April 19th 2018
9:00 am – 11:30 am
SafeCare BC Training Centre
Metrotower 1
Suite 1424 – 4710 Kingsway
Burnaby, BC

Webinar On-Demand: Becoming Flu-ent: A Look at Influenza and its Impact on Seniors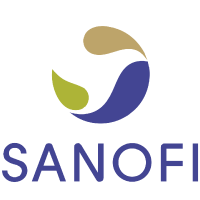 This session will explore the often overlooked burden of influenza by examining its impact beyond the lung. While influenza among young adults can be characterized as a respiratory illness, influenza among seniors is increasingly viewed as a cardiorespiratory disease, given its capacity to trigger cardiovascular outcomes (stroke, MI) and respiratory complications (pneumonia).
Seniors represent a particularly important target for influenza prevention since 70% of influenza-related hospitalizations and 90% of influenza-related deaths occur in those over 65. While more than half of seniors get immunized against influenza, age-related declines in their immune responses (immunosenescence) render seniors not only more vulnerable to infections, but also less responsive to standard influenza vaccines. As a consequence, regular influenza vaccine effectiveness among older adults is generally half of that of adults under 65.
This session will also discuss the evolving complement of influenza vaccines available in Canada and review NACI's most recent position on influenza vaccines available to Canadians over 65. As a high-dose influenza vaccine was authorized for use in Canada in 2015, this session will summarize clinical and 'real-world' field evidence from the US experience where this vaccine has been available since 2009 and is received by more than 60% of immunized seniors.
Your Hosts
• Speaker: Dr. Janet McElhaney
• Moderator: Dr. David Colby
Who should attend?
Healthcare practitioners
When & where?
• Available On-Demand at www.canadianhealthcarenetwork.ca 
• Valid until: October 2018
Befuddled About Support Surfaces? Become an Expert
Missed this workshop? Session recording available here:  https://attendee.gotowebinar.com/register/3698264921259231233
SafeCare BC
SafeCare BC offers a variety of training and education in injury prevention in the field of long term and home support care. SafeCare BC offers Train the Trainer programs, in-services, workshops, employer focused programs. For more information click here.
How to host a BCCPA workshop
Got a workshop idea for BCCPA members? Complete the following one-page form and return it to our Director of Events & Administration at cathy@bccare.ca. The application will be reviewed and we will follow-up with you as soon as possible regarding whether it has been approved.