The BCCPA is pleased to provide our members with access to exclusive training workshops focused on the continuing care sector.  Registration is now open for the following workshops.
Webinar: Becoming Flu-ent: A Look at Influenza and its Impact on Seniors
This session will explore the often overlooked burden of influenza by examining its impact beyond the lung. While influenza among young adults can be characterized as a respiratory illness, influenza among seniors is increasingly viewed as a cardiorespiratory disease, given its capacity to trigger cardiovascular outcomes (stroke, MI) and respiratory complications (pneumonia).
Seniors represent a particularly important target for influenza prevention since 70% of influenza-related hospitalizations and 90% of influenza-related deaths occur in those over 65. While more than half of seniors get immunized against influenza, age-related declines in their immune responses (immunosenescence) render seniors not only more vulnerable to infections, but also less responsive to standard influenza vaccines. As a consequence, regular influenza vaccine effectiveness among older adults is generally half of that of adults under 65.
This session will also discuss the evolving complement of influenza vaccines available in Canada and review NACI's most recent position on influenza vaccines available to Canadians over 65. As a high-dose influenza vaccine was authorized for use in Canada in 2015, this session will summarize clinical and 'real-world' field evidence from the US experience where this vaccine has been available since 2009 and is received by more than 60% of immunized seniors.
Learning Objectives:
• Review the human impact of influenza including the role of frailty, catastrophic disability and the spiral of dependency caused by influenza among the elderly.
• Gain an understanding of the impact of immunosenescence on flu vaccine effectiveness in the elderly
• Examine the clinical evidence for immunization against influenza among adults 65 and older, and review NACI's position on vaccine options for seniors.
• Review the US experience and latest evidence on the impact of the high-dose influenza vaccine among seniors in the community and long-term care residents.
Your Host:
Dr. McElhaney is a Sudbury based Geriatrician who specializes in influenza research and is part of the Canadian Frailty Network. She is also the physician in the 3.5 minute white board on influenza in seniors: https://www.youtube.com/watch?v=KNLwOlweX8I
When & Where:
September 20th 9 to 10 am PST
Web link for registration: https://event.webcasts.com/starthere.jsp?ei=1157947&tp_key=c0398e35f4&sti=email
Internet Security in the Age of Cyber Crime
Internet devices have become an essential part of our modern lives—but they are not without their risks. In today's enterprise-driven workplace, your online connection presents a huge security challenge that often goes unnoticed. You use the internet every day, but one wrong click and you have opened yourself up to all manner of malware that can spread like wild fire to any internet connected device, compromising not only your business, but also your personal life.
Come and learn about the current state of Internet Security and the rapidly growing world of Cyber Crime, along with Best Practices for protecting yourself against these threats.
Topics to be covered include:
Current State of Internet Security & Cyber Crime with focus on the healthcare industry:
Ransomware – $1B in 2016
CEO Fraud
Socially Engineered Phishing emails
Data Breaches
Best Practices to protect against Cyber Crime:
Multi-layer approach – more than just anti-virus
Building a human firewall – awareness and training
Password Management
2 Factor Authentication
Your hosts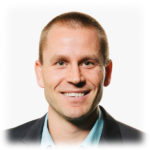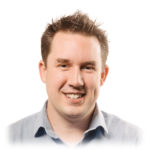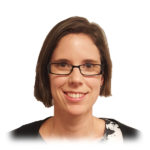 Matt Dryfhout is the founder and CEO of Scout Technology Guides, an IT and Telecom Managed Services Provider based in the Lower Mainland. He desires to grow a company with an enduring influence in our community, defined by a team that exemplifies strong values, servant hearts and lasting relationships.
Sean Davis was once a Motorcycle mechanic in Uganda, and is now a Network Engineer at Scout and our in-house Internet Security expert.
Tabitha Trott is an internet security enthusiast, who believes that knowledge is our best defense in this rapidly evolving world of Cyber Crime.
When and Where?
Wednesday, Oct 4 2017 – 9 a.m. to 11.30 a.m.
SafeCare BC Training Centre
1424-4710 Kingsway
Burnaby, British Columbia
Canada
V5H 4M2
Click here to register.

CARF's Consultative Approach to Aging Services Accreditation
Accreditation provides a path to enhancing the quality of services in BC's continuing care sector. CARF's, well-established, consultative accreditation process supports organizations in making improvements to business practices, care processes and service provision with the goal of enhancing the lives of the people served.
CARF's standards are field driven. Working with consumers, providers, and funders, international consensus standards have been created and maintained to promote quality, value and optimal outcomes of services. Our aging services standards, including those tailored to residential care, assisted living, supportive housing, home support, and adult day services settings, have been found to be highly relevant to this sector in Canada.
This interactive workshop will provide participants with an understanding of their organization's
readiness to pursue accreditation, and will provide an overview of:
CARF as an aging services accreditation option in BC
CARF's mission, vision, values and the concept of 'moral ownership'
The field-driven standards for aging services
Resources and supports available
The consultative accreditation process
The value and outcomes of CARF accreditation
The fees and time investment associated with CARF accreditation.
If you've ever wondered whether accreditation could benefit your organization, or if you would be interested in learning more about a consultative, non-prescriptive accreditation option, this workshop is for you!
Your Host
Jill Allison is an Accreditation Advisor with CARF Canada who focuses on CARF Aging Services and Medical Rehabilitation accreditation across Canada. Jill earned her MBA from the University of Windsor, and has an undergraduate degree in Health Studies from the University of Waterloo. She has more than two decades of experience in the health sector including health promotion, primary care, home & community care, and long-term care. As well, Jill has worked as a university instructor, primarily teaching business topics.
Who should attend?
Administrators, managers, DOCs, board members and quality/risk management staff in community organizations including residential care, assisted living, supportive housing, adult day services and home care/support should sign up.
When and where?
November 21, 2017  1-4 pm
Kelowna Ramada Hotel & Conference Center
2170 Harvey Ave.
Kelowna, BC V1Y 6G8
Click here to register for Kelowna Workshop
November 23, 2017 — Victoria
November 24, 2017 9am-12pm
4 Points by Sheraton Victoria Gateway
829 McCallum Rd
Victoria, BC V9B 6W6
Click here to register for Victoria Workshop
SafeCare BC
SafeCare BC offers a variety of training and education in injury prevention in the field of long term and home support care. SafeCare BC offers Train the Trainer programs, in-services, workshops, employer focused programs. For more information click here.
 ***
How to host a BCCPA workshop
Got a workshop idea for BCCPA members? Complete the following one-page form and return it to our Director of Events & Administration at cathy@bccare.ca. The application will be reviewed and we will follow-up with you as soon as possible regarding whether it has been approved.