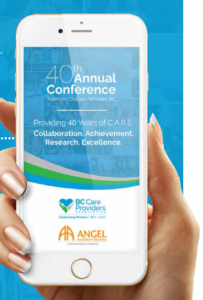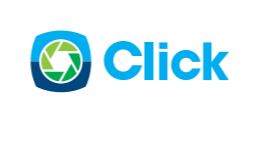 Delegates attending our 40th Anniversary Annual Conference have a chance to win one of 5 grand prizes and two consolation prizes if they play "Click" our App Photo Scavenger Game. If you have a smart phone, and can use the built-in camera…you can play Click! The more vendors you visit in our popular trade show, the more points you rack up…and the greater your chance you have to win.
Click the links to download the App – Android – iPhone/iPad – Blackberry (web version)
Our top winner will get to select one of the following grand prize packages listed below:
Vancouver Island Health Region – Option 1
Ancient Cedars Spa Package – Wickaninnish Inn – Tofino, B.C – (value $1,500)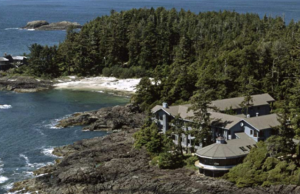 Time to cleanse your body and soul – and enjoy some "me" time at Ancient Cedars Spa. Wake up and loosen up with a semi-private (maximum five participants) Hatha yoga session.
Indulge in a relaxing eucalyptus steam in our newly renovated steam cave prior to your one-hour treatment. Our Ancient Cedars Spa package includes:
-Two nights accommodation for two in a deluxe room
-Two one-hour treatments (one per person)
-Two Yoga classes in total
-Comfort Zone amenity package delivered to your guest room
-Fruit and mineral water delivered to your guest room upon arrival
-Inclusive of gratuities
-Complimentary Valet Parking and Wireless Internet
Fraser Health Region – Option 2
Langley Wine, Cheese & Charcuterie Tour – up to 8 people (value $1,450)
Located less than 100 km from downtown Vancouver, the Fraser Valley is an agricultural wonderland. Over half the province's agricultural activity is centered here, including nearly 30 vineyards and 15 wineries.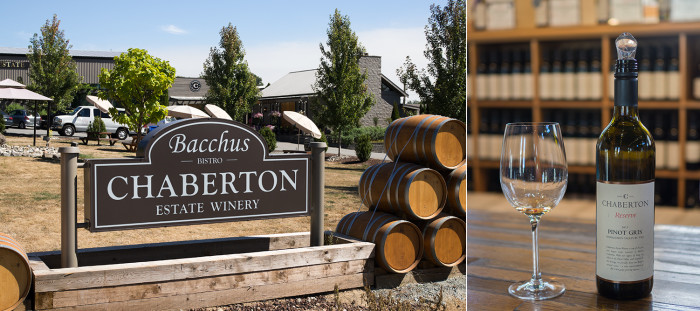 The wineries are dedicated to producing some of the most acclaimed wine labels in the province, from unique fruit wines and delicious sparkling wines to fresh, fruit-forward table wines.
Your party will be provided with private transportation and a driver for a full day tour of at least four wineries.
Drive through beautiful Campbell Valley Regional Park and some of B.C.s most pristine farmland on your way toward Chaberton Estate Winery and Bachus Bistro. This is where you'll enjoy a magnificent lunch and get to sample some of the best wine found in the valley.
Northern Health Region – Option 3
Haida Gwaii Bed and Breakfast Package at Haida House – 4 nights (value $1,450)
Rich history and culture, boundless adventure and the untouched natural beauty of British Columbia's northern coast blend seamlessly in this unforgettable package. Your journey starts with a spectacular ferry ride across Hecate Strait, from Prince Rupert on the coastal mainland to the enchanting destination of Haida Gwaii.

Day 1: Start your tour with a 7-hour journey onboard BC Ferries through some of the most diverse and spectacular scenery in the world. There are 1,884 islands in Haida Gwaii, a mixture of snow-topped mountains and fjords that plunge into the sea, mist-enshrouded forests and windswept sandy beaches. Two islands, Graham to the north and Morseby to the south, comprise the majority of the land mass.
Day 2: In the morning, the ferry lands at Skidegate at the midpoint of the island; then you'll drive 37 kilometres to Tlell. You can spend the day enjoying your accommodation and the surrounding area.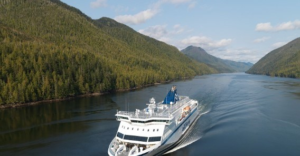 Day 3: Masset, the northern gateway to Naikoon Provincial Park, and western Mile 0 of Highway 16, is located at the northern end of Graham Island, the largest of the more than 150 islands that comprise Haida Gwaii. People from all over the world, including celebrities, visit this island to enjoy its pristine beauty. Masset is also known for its hiking trails, birdwatching and world-renowned Haida artists. You can explore the Haida Heritage Centre, visit Balance Rock, take the Rose Spit hike to the very last inch of sandspit, see wild deer, or go on other outdoor adventures.
Day 4: Third day to explore the best of Haida Gwaii.
Day 5: Make your way back to Skidegate, where you'll board for your 7-hour BC Ferries voyage back to Prince Rupert.
Vancouver Coastal Health Region – Option 4
Private Dinner Catered at Your Residence – Party of 8 (value $1,500)
Sit back and relax in your own home as you host up to 8 people during a privately catered dinner prepared and served by Vancouver Chef Brandon Dac.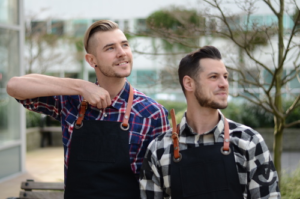 As one of Vancouver's most eager culinary minds, Chef Dac is on his way to becoming one of the City's best chefs. Since graduating with Honors from the Art Institute of Vancouver in 2009, Brandon has quickly worked his way up from a Sous Chef at one of Vancouver's largest catering companies to Head Chef.
Brandon's vast array of skills and talents have much of Vancouver's crowd raving about him. Taking pride in his ability to design menus that fit every client's wants and needs, Brandon's creativity and passion for food has led him to develop great relationships with his clients who are always left with spectacular memories from each and every event he cooks or cater.
With a love for Asian food, Brandon often introduces influences from different parts of Asia into his cooking, and always strives to keep up with the newest culinary trends while adding his own flair. As a self-proclaimed foodie, Chef Brandon is always finding new inspirations to incorporate into his cooking and his every flourishing love and passion for food has set him on the fast track to culinary stardom.
Interior Health Region – Option 5
Okanagan Wine & Relaxation in Kelowna (value $1,400)
Spend two wonderful nights at Kelowna's premier waterfront resort – the Delta Hotel by Marriott Grand Okanagan Resort. Located on more than seven acres of prime waterfront in a parkland setting in downtown Kelowna – the hotel is right in the heart of wine country.
Nestled on the crystal waters of Lake Okanagan in the heart of the cultural district, Delta Hotels by Marriott Grand Okanagan Resort is a destination all its own with exclusive amenities such as Club Floor Lounge, full-service Spa and Fitness Centre, Restaurant & Wine Bar, Coffee Bar and seasonal poolside Cabana Bar.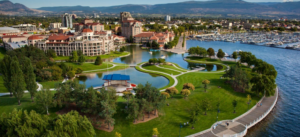 The Okanagan Valley boasts Canada's only desert. The Sonoran Desert, beginning in Mexico's Baja Peninsula, runs north to Oliver, British Columbia. The southern end of the valley, near the US border, receives roughly 12 inches of annual precipitation, a small amount of which is snow.
Included in your stay is a visit to prestigious Mission Hill Winery operated by Anthony Von Mandl. You will enjoy a magnificent lunch or dinner for two and a special sommelier-guided tour.
With a glass in hand, venture outdoors to stroll through the vineyards and experience first-hand the unique characteristics of the local terroir. Descend into our spectacular underground Barrel Cellar where you will enjoy a unique barrel tasting. Return to your Private Tasting Salon to further explore a selection of wines paired with local artisan cheeses and estate made charcuterie. Complete the experience with a visit to their extraordinary Wine Boutique. The pleasure is in the journey!
2nd Place Winner
The 2nd place winner takes home a gift package sponsored by the Fairmont Chateau Whistler valued at $1,179.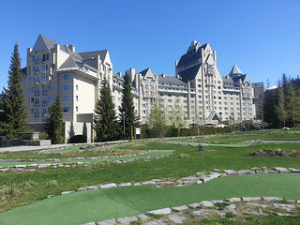 Enjoy a two night-stay at the beautiful Chateau Fairmont Whistler Hotel including breakfast service. Whether you come up during the ski season or in the summer, you will be treated to a wonderful holiday in one of Canada's top resorts.
3rd Place Winner
Our 3rd place winner wins a complimentary registration for the 2018 Annual Conference in Whistler and a special BC Care Wear package valued at $700. You will get to attend the largest continuing care conference in Western Canada which gathers industry leaders and commercial vendors from across the World.
Click the links to download the App – Android – iPhone/iPad – Blackberry (web version)