BC Care Providers Association is proud to offer its Members' Insurance Affinity Program.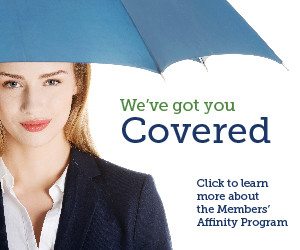 Take advantage of an opportunity to save thousands of dollars in annual costs, while gaining access to our preferred suppliers of goods and services.
Get access to discounts on customizable

life

,

disability

, and

health benefits

. Also obtain 

property

, liability,

boiler,

course of construction

, and

boiler insurance coverage

for your organization.
Let our experts do the long-term costing on any collective agreement settlement – something that may take days or weeks away from your schedule.
What is an Insurance Affinity Program?
Just like your credit card or airline points program provides discounted pricing, our Members' Affinity Program provides better value on the goods and services a seniors care provider needs to run their organization.
What can I save?
By joining the Members' Affinity Program the cost savings are impressive – potentially thousands of dollars per year in your current insurance premiums!
How are the savings achieved?
Our Members' Insurance Affinity Program is a pooled benefit plan. When your employee group starts out small and needs a cost-effective benefit plan, BC Care Providers' pooled plan allows you to provide a comprehensive, fully customized plan that takes advantage of economies of scale in the continuing care sector.
Do I need to be a BCCPA member to obtain a quote?
No. If you are a care provider in BC you can obtain a quote even if you are not a member. However, in order to take advantage of the savings, you will need to become a member of the BCCPA.
Is this only for BC Care Providers Association members?
Yes. Once you join the program, your annual savings should more than cover the cost of an average membership and allow you to invest more in programs and services for your residents!
By becoming a member of the BC Care Providers Association you will gain access to exclusive member-only training seminars and research, discounted rates for our annual conference and Care to Chat speaking series. Your support of the program also helps strengthen the Association's advocacy and policy work.
Are my Assisted Living and Independent Living properties eligible for these discounts?
Yes. We have secured exclusive discounted pricing for anyone operating residential care, home care, assisted living and independent living properties in BC.
How do I learn more?
Contact us for a free, no-obligation quote at 604-736-4233 ext 231. Our Members' Insurance Affinity Program consultant will arrange to meet with you.