Welcome!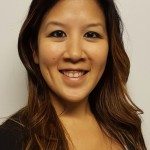 Greetings to all continuing care service providers and commercial organizations interested in becoming a member of the BC Care Providers Association (BCCPA). Established in 1977, today BCCPA is proud to be the leading voice for seniors care in British Columbia. We represent our members through policy development and advocacy, as well as providing networking and knowledge sharing opportunities through our dynamic events and member workshops.
Please review our Membership section to learn about our member benefits, our Affinity Program, and opportunities to participate in meaningful work as a board or committee member, and contact me if you have any questions.
Since 2014, dozens of new or returning service provider members have joined the BCCPA – see below for some of our newest members. I invite you to contact me at anytime to discuss the benefits of joining our dynamic organization, and how we can assist and support your organization.
Diana Lim
Membership Services Coordinator
BC Care Providers Association
4710 Kingsway, Unit 738
Burnaby, BC V5H 4M2
Office: 604-736-4233 ext. 236 | diana@bccare.ca
Video: Introducing BC Care Providers Association
Watch this short video to learn more about our organization.
BCCPA Offers Two Different Types of Membership
Service Provider Member (Residential Care, Assisted Living, Home Care & Home Support): In order to become a regular voting member of the BCCPA, you must operate either a residential care home, assisted living units or provide home care and/or home support services. Annual membership fees will vary depending on the bed count (for care homes) and your organization's private or public billing status (for home care).
Commercial Member: If you are not eligible become a service provider member, you can still join the BCCPA as a commercial member. Our commercial members provide a range of products and services such as insurance, communications, furniture etc.
Please e-mail me at: diana@bccare.ca or call me at 604-736-4233,  ext. 236 to discuss joining the BCCPA.
NOTE: All applications are subject to final review and formal approval by the BCCPA Board of Directors and are normally processed within 30 calendar days. Commercial member fees are $895 + GST for all new applications & renewals. 
Thank you for becoming a member!
We are pleased to welcome to the following service provider and commercial members that have recently joined BCCPA: