Meet Your Candidates for 2018 Annual Conference Commercial Representative
If you are attending the 2017 Annual Conference in Whistler as a commercial delegate/exhibitor, you will have the first ever opportunity to select your representative on the conference committee. Commercial delegates will receive a paper ballot upon registration and will be encouraged to vote up to 8 am on Tuesday, May 30th. The ballot box will be located at the front registration desk during regular business hours. We wish all of our six candidates the best of luck! The winner will be announced at 10 am on Tuesday May 30th during the annual CEO Question and Answer session in the Exhibit Hall. 
CANDIDATE BIOGRAPHIES & MESSAGES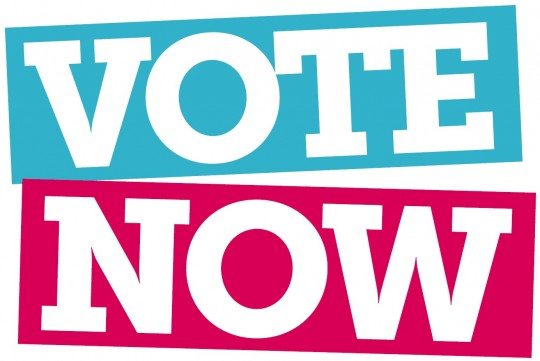 Jayne Coombs B.A., M.C.S.P. | Director Business Development, LifeMark Seniors Wellness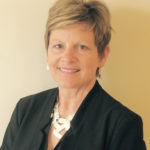 I would like to put my name forward to represent the commercial delegates on the BCCPA board for 2018. As a clinical Physiotherapist and senior manager who has worked in not for profit organizations (Ontario ) WCB (Ontario ) the NHS (UK) and the private sector (Spain and BC) for over 30 years, I have the experience and knowledge base to understand the complexity of our health care system.
In addition, I have partnered with nursing agencies, pharmaceutical and medical equipment specialists and many other commercial members to provide better care to our seniors in BC and feel I can fully represent them on the BCCPA Annual Conference Committee.
I am passionate about working with both the private and public sectors to provide the best care possible to our seniors in BC and believe this can be achieved through full engagement and alignment with all stakeholders within our community. This goal is already being spearheaded by the BCCPA and I strongly believe that I can effectively contribute to this aim in 2018.
Tracy Cochrane – Owner Points West – Audio Visual | Acoustics | Healthcare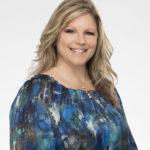 Points West has evolved from an audio visual company putting tech into classrooms to now having three growing divisions: audio visual, acoustics and healthcare. As the owner of Points West, Tracey is leading their expanding healthcare division acquiring safety solutions for long-term care homes. Her focus is on staff safety with a location based Code White system and keeping residents safe using visual analytics which track abnormal behaviours such as falls, resident-on-resident aggression and so much more.
Tracey brings many years of management and marketing experience from the tourism industry which, combined with a passion for technology, makes Points West a customer focused tech company. She is building a future-focused business whose specialty is code white systems, imaging analytics, installation, training and ongoing support. Tracey spends time with her family, volunteers and is involved in women's leadership and mentoring.
Scott Mackett | Angel Accessibility Solutions Account Manager of the Vancouver Coastal Region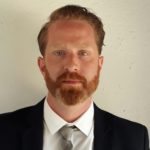 I have been working as an Account Manager for 5 years in the medical industry, in roles across the country. For the past 2 years my responsibilities have focused on hospital and long-term care accounts throughout the Lower Mainland, specializing in patient handling systems with Angel Accessibility Solutions.
After entering the medical field to try and help our communities, the opportunity to work on the BCCPA Annual Conference Committee would be a great way for me to continue to help improve the lives of seniors who rely on the BC community care system.
Tony Morris- Regional Sales Manager | Western Canada ComVida Corporation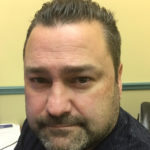 I would like to introduce myself and ask for your vote for our commercial representative BCCPA Board of Directors. I am married to Chantal Morris (Director of Residential Care and Assisted Living Services – Dania Home Society) and have three children, Emma, Sophie and Keenan. I have 30 years sales experience having worked with major brands such as Reebok, Adidas, Clarks, Better Business Bureau, Cleantech Service Group and currently with ComVida Corporation.
I have over 10 years work experience on the following boards.
-Director for British Columbia Contract Cleaners Association (BCCCA) – 2014 to 2016
-Director for the Western Shoe Association (WSTA) – 2002 to 2009
-Director for the Shoe Travelers Association of Canada (STAC) – 2001 to 2002
I look forward to meeting everyone during the 3 days of the conference and hopefully working with you to help better our relationships with members of the BCCPA.
Rick Smith- Director, Business Development | Remedy'sRx Specialty Pharmacy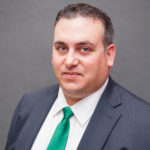 Rick has 15 years of experience in multiple industries as an exhibitor and delegate, making him a true veteran of tradeshows and conferences. As an accomplished event planner, thousands of BCCPA member care staff have attended educational events that he has organized. Rick started his career in the hospitality industry so as a member of the planning team, Rick can bring his valuable expertise in food and beverage planning. Rick demonstrates his passion for our local industry constantly.
Last year, Rick was invited as a subject matter expert to draft recommendations to the Ministry of Health regarding Bill 16. Rick can be summarized as a reliable and constructive voice where he would add great value to the team. I encourage you to drop by and visit Remedy's booth where you can see for yourself.
Toshi Ward – Technical Sales, Greater Vancouver Forbo Flooring NA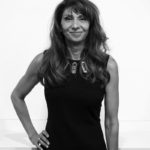 My name is Toshi Ward and I am Technical Sales Representative for Forbo Flooring.
I am currently employed by Forbo Flooring as a Technical Sales Representative. I have been in a sales, marketing and support role in dealing with end-users, architects and interior designers and believe that I have the experience, commitment and expertise required to be an effective representative on the Annual Conference Committee. In addition, I have a background in human resources and possess excellent communication and organization skills. I am a self-starter and enthusiastic and eager to take on this role. I look forward to getting more involved in the BCCPA community. Thank you for your consideration.