Jobs Board
Let the BCCPA Help You Find Your Next Employee – Post a Job Vacancy Today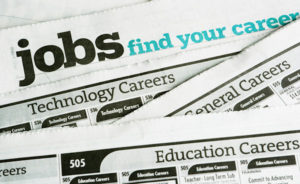 By placing your job vacancy with the BCCPA, you will be targeting your communication to all of the key people working within the continuing care sector. You also significantly increase your chances of finding the right candidate — faster.
Members are entitled to place an unlimited number of basic classified ads through our self-service Jobs Bank found on Member365. Once the job posting has been entered in Member365, it will appear on this page (scroll down for job ads) for full public access.
Did you know that our website averages over 120,000 page views per year? That means your classified ad will be accessible to the thousands of unique visitors in B.C. and from across Canada who visit our website every month.
Enhanced Job Promotion Offer
Want even more people to be aware of your job opportunity? Then inquire about our 30-day enhanced job promotion for as little as $500 where we highlight it for thousands of people in the continuing care sector. Learn more about our enhanced job promotion here.
*Non-member rates will apply for all care providers that have engaged an external recruiting firm.