Why BCCPA's new grant database is an excellent resource for members
BC Care Providers Association is pleased to announce the launch of a new grant database which will allow members to find funding opportunities and services that match their organization's profile and requirements.
The database and supporting workspace are now accessible on Member 365 to BCCPA members only.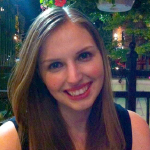 "Not only do we have the grant opportunities centralized in one place, we also have a workspace that offers members the tools they need to help their applications be successful," says Justine Hall, Manager of Partnership Development.
The database can be found under the "Funding" tab on M365. Grants are searchable by category or title.
The funding database has other non-profit and business resources, including loan and financing offers, and free business advising services.
A "Grant Resources and Updates" workspace will support the database, and inform members of new funding opportunities, upcoming deadlines, and resources to help strengthen their applications.
Through the interactive workspace, members can communicate with each other, provide information and advice about grant applications, and share sector-wide grants they think the BCCPA should apply for.
"We encourage members to participate in discussions in the workspace, and take advantage of this interactive resource," says Hall.
All members have access to the workspace, but can choose to opt out at any time.
For questions about the grant database, please contact Justine Hall at justine@bccare.ca.
Grants Database Webinar
BCCPA CEO Daniel Fontaine and Manager of Partnership Development Justine Hall will be hosting a webinar on the grants database, and addressing any concerns or questions members might have. Stay tuned for more details!