Job Opportunity: Site Leader, Support Services Manager – Park Place Seniors Living (Nelson, Fort Langley)
**This is a sponsored bulletin from Park Place Seniors Living**
Chance of a life-time…
Looking for a real change?
Ready to lead a care team for a family-owned company?
Are you a registered nurse experienced in seniors care?
Do you have the 'mind-set' to manage?
And the 'heart-set' to lead"?
Then we want to hear from you.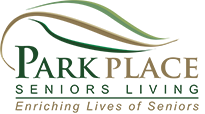 Award-winning Park Place Seniors Living currently has three rewarding leadership positions open, one in Nelson, B.C., and two in Langley, B.C.
We are seeking a Site Leader in Nelson, a Site Leader in Fort Langley and a Support Services Manager in Fort Langley. All positions are at newer, fully accredited residential care homes which provide resident-focused care, utilizing current best practices.
Our leaders experience a family-owned company with a warm, family-style culture. Park Place fosters innovation and independence, promotes from within, and encourages our leaders to further develop their careers by building expertise in an area of personal interest relative to seniors' care. The company is an industry-leader in seniors care, with residences in B.C. and Alberta and seeks professionals who want to make a difference in seniors care.
Both site leader positions give the successful applicant control over and responsibility for the entire operation. Professional nursing qualifications are required and administrative experience is preferred. Initiative and the ability to work independently to resolve issues are essential for these key roles. More than just a job, this is an opportunity to make a significant difference in seniors' lives while recognizing each resident as a valued individual.
Site Leader responsibilities include:
Overseeing the operation of the residence, including the physical plant, and the provision of compassionate, professional care to residents;
Providing guidance and oversight to ensure delivery of resident centered care based on individualized care plans, Park Place Seniors Living (PPSL) policies and procedures, and Accreditation Canada benchmarks;
Meeting and exceeding licensing and health authority requirements for care while staying within allocated budgets; and
Applying your unique knowledge, experience and creativity to create a secure, safe, and vibrant environment where residents enjoy their lives.
The Support Services Manager oversees the efficient and effective operation of the residence's Food, Laundry, and Housekeeping Services.
Responsibilities include:
Ensuring the delivery of quality food, laundry, and housekeeping services within budget and by working with the clinical dietitian; scheduling staff; and monitoring work performance;
Researching and applying best practices in residential care & supporting accreditation of the residence
Helping keep the residence is in compliance with health authority and licensing requirements, industry standards, and Park Place policies and procedures;
Creating and maintaining an effective inventory, storage and supply system, utilizing corporate suppliers as appropriate to minimize cost through bulk buying, and recommending new products/resources as needed;
Promoting staff health and safety, WHMIS program, injury prevention, Park Place's ethical framework, and in-service training. Holding educational meetings as required and maintaining morale. Chairing the OH & S Committee; and
Performing other duties as assigned.
All three positions are full-time, salaried, and include industry-standard remuneration and benefit packages. For more details on the company and the positions, please scroll down or visit:
http://www.parkplaceseniorsliving.com/contact-us/career-opportunities
Mountain Lake Seniors Community in Nelson, B.C.
Opened in 2005, and Mountain Lake is a beautiful Campus of Care with an excellent reputation within the community. The residence includes 40 assisted living suites and 92 complex care beds and is operated under contract with Interior Health. The complex care residents live in family-style cottages, many with views of the lake and surrounding mountains.
Fort Langley Seniors Community in Fort Langley, B.C.
Completely updated and opened in 2008 as a care home, For Langley Seniors Community is located on a quiet residential street a short distance from the community's historic downtown core. The residence includes 96 complex care beds and is operated under contract with Fraser Health.
Fort Langley Seniors Community – Support Services Manager
The Support Services Manager oversees the efficient and effective operation of the residence's Food, Laundry, and Housekeeping Services. Provision of these services must be designed to ensure the safety, comfort, and dignity of the residents.
This position requires a highly organized and innovative individual who is self-directed, flexible, and who can adapt and work effectively with a variety of people and situations.  Requirements include the following or an equivalent in experience:
Certificate or Diploma in management from a recognized institution; Baccalaureate degree preferred
Three years related experience at a supervisory level in a healthcare facility
Either a Dietitian registered or eligible for registration with the College of Dietitians of British Columbia; or a Nutritionist registered or eligible for registration in the Canadian Society of Nutrition Management.
To apply for any of the above positions, please submit your application ASAP with a complete CV, three references and proof of professional qualifications and/or professional membership(s) to: iwest@parkplaceseniorsliving.com
Please include the position for which you are applying in the subject line of your e-mail, either:
Site Leader, Mountain Lake Seniors Community; or
Site Leader, Fort Langley Seniors Community; or
Services Manager, Fort Langley Seniors Community.
To learn more about BCCPA online promotion opportunities, click here. For other career opportunities visit BCCPA's regularly updated Jobs page.