Job Opportunity: Wellness Manager – Residential Care, Elim Village
**This is a sponsored bulletin from Elim Village**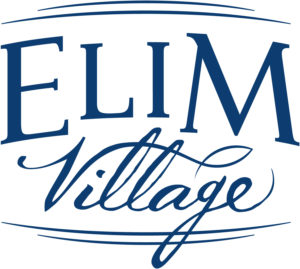 Elim Village is a developing comprehensive Christian seniors community located on 20 acres in Fleetwood (Surrey), B.C. A not for profit charitable organization, Elim Village offers a unique opportunity to be a part of a working environment that embraces Christian principles and beliefs and pursues the highest standards in business and care operations.  Our approach is integrative and team oriented; founded on our core values which emphasize the value we place on our relationships with residents, staff and stakeholders.
We are looking for a dynamic and motivated Wellness Manager who will be responsible for the development/planning, coordination and implementation of activity programs that meet the physical, social, emotional/expressive, spiritual and cultural needs and interests of the residents in Residential Care. The Wellness Manager is also a member of the Harrison Leadership Team, and manages a team of 12 Wellness Assistants. This position requires adherence to the faith based values outlined in the Elim Village Philosophy of Care.
This is a full time permanent position. Competitive compensation will be based on qualifications and relevant experience.
Qualifications:
University degree in Therapeutic Recreation or equivalent qualifications in the continuing care field.
Minimum of 5 years' experience in Long Term Care with an additional minimum of 3 years' supervisory or managerial experience.
Post Graduate education in Gerontology or Management/Leadership would be an asset.
Proficient computer Skills: Microsoft Word, Excel, Power Point, and design software.
Current First Aid/CPR (level C) certification.
Class 5 Drivers License required, Class 4 Drivers License would be an asset.
Skills and Abilities:
Demonstrated ability to assist residents, family members or other clients with concern and empathy; respecting their confidentiality and privacy and communicating in a courteous and respectful manner.
Demonstrated professional competence and the ability to provide leadership to a group of professional staff.
A well-defined sense of diplomacy, including solid negotiation, conflict resolution, and people management skills.
Evidence of good physical, psychological and emotional health, and the capability to handle the demands of the job.
Join a dynamic team of committed health professionals in the continuing development of Elim Village – a complete Campus of Care where residents can age within their community.
To apply for this position please send a resume and cover letter to:
Valentina Seale, Human Resources Manager at vseale@elimvillage.com. While we are thankful for all applications only those selected for interviews will be contacted.
To learn more about BCCPA online promotion opportunities, click here. For other career opportunities visit BCCPA's regularly updated Jobs page.