Colette Ryan to join BCCPA team as Executive Assistant
The BCCPA is pleased to announce that Colette Ryan will be joining the BCCPA team in July as our new Executive Assistant and Board Secretariat. Originally from Newfoundland, Ryan currently works for the Chilliwack Community Services (CSS) as both an executive assistant and fundraiser.
"We're very fortunate to have someone with Colette's experience and enthusiasm joining the team," says Cathy Szmaus, Director of Events and Administration. "This is a key role within the organization and we searched far and wide to make sure we could find the best candidate."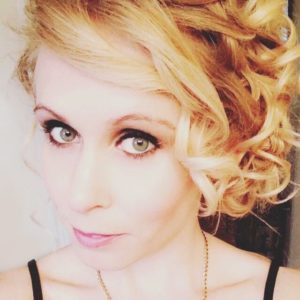 "I'm excited to join such a dynamic team," says Ryan. "The BCCPA does such amazing things for seniors and I'm looking forward to supporting those efforts in the years to come."
"Colette will play a pivotal role in helping to ensure our Board continues to operate in an efficient and effective manner," says Daniel Fontaine, CEO for the BCCPA. "One of her first key projects will be prepare us for the annual general meeting scheduled to take place in October."
Colette graduated from Memorial University in 2003 and also obtained a Diploma in Social Sciences in Criminology from Academy Canada in St. John's, Newfoundland. In 2008 she also completed here Legal Administrative Diploma from Compu College School of Business located in Halifax, Nova Scotia.
In her spare time, Colette can be found traveling to Newfoundland to visit her family, at the gym, exploring new areas of British Columbia and running. She has one fur baby and is excited to take on Metro Vancouver when she moves here this summer.