Member Workshop: fire, smoke and flood insurance risk management and restoration best practices for care homes
Workshop Description
Marsh Canada Insurance & Risk Management and Canstar Restorations Property Restoration are partnering with the BCCPA in one of our popular information workshops. On January 27th, we will help our members prepare for possibility of a fire in their care home.
Members will have the opportunity to discuss how a disaster affects the operation of the care home, aspects of continuity of care during the mitigation and restoration, and hazards that might not be apparent.
Date: Wednesday, Jan. 27, 2017
Time: 8:30am – 11:00am
Location: Marsh Canada Boardroom, Bentall 5, 550 Burrard St., Suite 800, Vancouver
David Sheppard – Director of Canstar Restorations 
David Sheppard brings with him over 30 years of restoration and insurance industry related experience. He holds a Chartered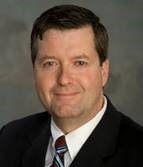 Insurance Professional designation, encompassing a broad level of practical knowledge and experience. David has worked as Head office Claims Manager at Canadian Northern Shield Insurance Co., Senior Adjuster at Pritchard Woodall & Associates, BC Claims Manager at Zurich Insurance, and as Past President of the Insurance Institute of BC.
Ritch Seeley – Senior Vice President of Marsh Risk Consulting
Ritch is a Senior Vice President with Marsh Risk Consulting (MRC). MRC is Marsh Canada's risk advisory group committed to
helping make clients more successful through effective risk identification, analysis, and mitigation advice and solutions. He assists clients to develop customized risk management frameworks that facilitate the identification, assessment and prioritization of critical property and operational risks. Ritch is a Managing Consultant in MRC's Vancouver office.
Register
Date: Wednesday January 25, 2017
Time: 8:30am – 11:00am (sign-in & fresh coffee with continental breakfast 8:30am – presentation begins at 9am)
Location: Marsh Canada Boardroom, Bentall 5, 550 Burrard Street, Suite 800, Vancouver 604-685-3765