MyCareFinder vs BC's Child Care Map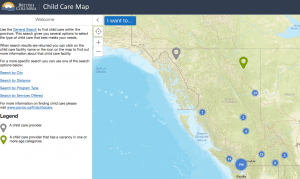 A recently launched BC government initiative bears much resemblance to the MyCareFinder.ca project produced by the BC Care Providers. Both were launched at approximately the same time, so neither one gets the credit for the creative approach to finding much-needed services.
The government's "Child Care Map" we think is a fine visual tool for those who are looking for child care services in their BC community. So how does it stack up next to the BC Care Provider Association's MyCareFinder.ca?
The answer is quite well. This was a project built with government resources, and likely for a larger budget, a longer timeline for arguably a more complex set of requirements.
Here are a few items that we hope are an objective look at the relative merits of each site. You can click each image in this post for a larger version to appear.
#1 – Finding the sites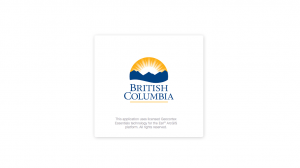 In order to find the BC government Child Care Map you will have to do some digging. Google the term "BC Child Care Map" and you will find the correct Ministry at the top of the search results. Once you are on that page it is a matter of finding the link to this page: http://maps.gov.bc.ca/ess/hm/ccf/
Click on it and the page takes a few seconds to load after momentarily featuring the Government of British Columbia logo.
Advantage: MyCareFinder.ca. The easy searchability of the MyCareFinder site and dedicated domain name make finding it more user-friendly.
#2 – Look and Feel
The Child Care Map is very straightforward and cleanly presented. Unlike MyCareFinder, where visitors are greeted by images to brand the website as clearly focused on seniors care services, the Child Care Map is all about presenting information.
Advantage: Tie. As different users will have their own tastes, we cannot choose one over the other. We still like MyCareFinder's use of imagery and colour to enhance the experience.
#3 – Performance
After the initial launch of Child Care Map, it appears that some work was done to improve the speed and rendering of the maps and marker information. MyCareFinder uses the Google Maps tool – currently, the world's most popular online map – and an off the shelf WordPress plug-in to manage the map data. Both sites load quickly and are easy to use on both desktop computers and on mobile devices.
Advantage: Tie, especially now Child Care Map runs so quick.
#4 – Regional markers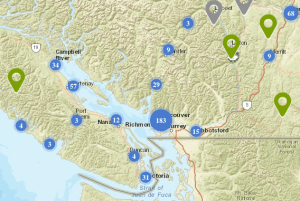 Child Care Map creates groupings of locations, which keeps the map much cleaner looking compared to MyCareFinder. The latter map has all of its "drop pins" showing at once, which requires users to zoom in further to clearly see two locations that are near to each other.
Where MyCareFinder has a visually appealing difference is in the use of coloured drop pins (tiny icons of someone being assisted in a wheelchair – again, acquired through an open source provider) to distinguish the different kinds of service.
Advantage: Tie. We like the "cluster" approach of Child Care Map, but we also like the colour, customized icons for MyCareFinder.
#5 – Detailed Information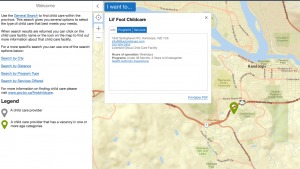 On both sites when you click the marker, a window pops up with detailed information on the location, the type of provider, and a link to their website.
Child Care Map has a neat feature that was unfortunately broken at the time we tested the site – a link to a printable PDF of the care provider's information. Child Care Map also has tabs in the info pop-ups to keep the presentation clean.
MyCareFinder also has pop-ups with pertinent information, but in our case we have embedded a representative image of the care home, or an identifying logo for the organization in its place.
Advantage: MyCareFinder, though we will give Child Care Map bonus points when the PDF feature is working.
#6 – Searching function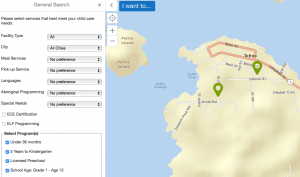 This is where Child Care Map really excels – in the ability to drill down and search for specific needs. The left menu allows several variables to be selected to refine what exactly you are looking for in local child care services.
With MyCareFinder we have a comparatively simple keyword search field. Type in "Kamloops" for example, and you will get all the care homes in that interior community. Click the listing below the map, and it will automatically zoom in to the location on the map.
Advantage: Child Care Map, for its in depth management of the search criteria.
The Final Verdict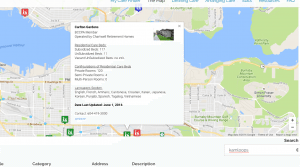 Well, we won't say which we like better because both websites have great features, simple interfaces, and make services much easier to locate in BC's diverse communities.
We do think, however, that MyCareFinder.ca is an initiative worth supporting and growing based upon user feedback. We look forward to what others think of the 2 websites, and certainly how we can improve MyCareFinder.ca!