Retirement Concepts Innovation Center Nominated For BC Care Award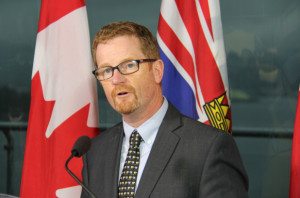 The BC Care Providers Association is pleased to host the 2nd Annual BC Care Awards on February 23rd in Victoria, BC. The Hon. Terry Lake, Minister of Health, will return for the second year in a row to provide opening remarks and present the three awards recognizing outstanding service in the continuing care sector of BC.
If you are a a BCCPA member or another invited guest, kindly RSVP by February 6th. For more information contact Keivan Hirji at khirji@bccare.ca.
Nominations closed on December 31st for the 2015 BC Care Awards. We are now accepting submissions for 2016.
Nominee Profiles
Over the past several months, the BCCPA Awards & Recognition Committee has received numerous outstanding nominations in the following three award categories:
Ed Helfrich Long Service Award
BC Care Provider of the Year Award
Innovation of the Year Award
Leading up to the event, we are pleased to share with you the profiles and nomination submissions of our outstanding nominees.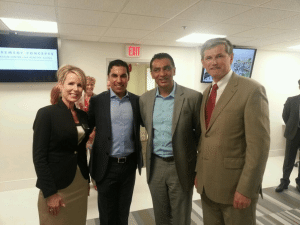 The first nominees we will be profiling are leaders from the family owned care homes, Retirement Concepts (RC). Dr. Azim Jamal, President and CEO, RC and Joe Moosa, President & CEO of RC Developments we nominated for their ground breaking work in developing RC's new Innovation Centre for Healthy Aging. The centre, located at Guildford Seniors Village in Surrey, is the first of its kind in British Columbia and allows researchers, health care providers, residents and families to work alongside each other to test, refine and implement leading-edge products and services.
The full nomination submission can be read below.
Nomination of Innovation Centre
How can the innovation be attributed specifically to the individual?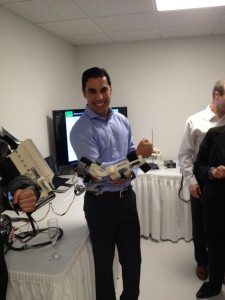 It takes great vision and a leap of faith to be an innovator. The path is not always paved smoothly and can be filled with uncertainly. But in these times of unprecedented growth in our aging population, it takes this type of leadership and forward-thinking to find new and innovative ways to meet those challenges.
I am pleased to nominate the owners of Retirement Concepts (RC), Azim Jamal Joe Moosa for their vision, unwavering support and resources to open the Retirement Concepts Innovation Centre for Health Aging (RCIC). As part of Surrey's Innovation Boulevard, RCIC brings together the best and brightest minds to optimize the benefits of collaborative partnerships and innovative technologies to design and develop high-quality health-service solutions for aging adults in Canada. In partnership with leaders such as the Simon Fraser University (SFU) , the City of Surrey and the British Columbia Institute of Technology (BCIT), RCIC's vision to be the global leader in the development and deployment of sustainable, advanced solutions for aging adults, designed to improve quality of life sets its apart from all other providers. This partnership creates an environment for scientists and researchers to work alongside seniors and caregivers to expedite the development of leading-edge technologies and practice in seniors care. By providing a "living lab" for collaboration, Azim and Joe have demonstrated their strong commitment to the families and residents that Retirement Concepts currently serve and seniors in communities across Canada, but also set the standard for how companies can embrace technology and innovation in the future to better health and well-being.
How can the innovation be described as something new that has not been attempted or implemented before either at a particular site or with an individual?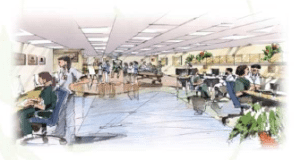 RCIC is the first of it's kind in British Columbia. Each Retirement Concepts campus is an environment that inspires learning and creativity towards quality improvement, excellence in care and service delivery, collaborative learning and discovery and ultimately developing innovative solutions improving the lives of aging adults. By aligning RC programs and services with the best and brightest minds this provides the ability of this research to be practical in today's care environments and enhance current services quickly, creating efficiencies and better quality of life. As a private provider and one of the largest in the province, there is an opportunity to touch many lives with the projects at RCIC which addresses the needs of aging adults looking for ways to maintain their independence for a better quality of life. Currently, RCIC has partnership projects under development such as mobility aids, robotics, falls prevention and brain monitoring. Please see www.retirementconcepts.com for more information
How does the innovation have potential for sector-wide application?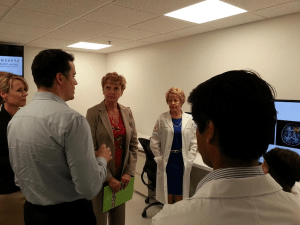 RCIC provides a non-conventional approach that accelerates research and development of new products and services in partnership with stakeholders and end users. It is this type of approach that not only demonstrates the long-term care industries commitment to innovation but provides real-time products and services, tested and evaluated, that can be adapted by all long-term care providers and in use by service providers and residents immediately. Typically, these type of technological advancements take years to implement. RCIC reduces barriers, creates shared understanding of the population by researchers and practitioners and serves as a platform to build and advance the science in seniors care cross the industry in Canada.
For more information on the launch of Retirement Concepts Innovation Centre for Healthy Aging, please click here.
Bios
Dr. Azim Jamal | President & CEO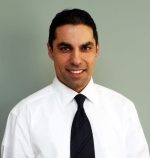 Dr. Jamal is a Family Physician who completed training at both UBC Medical School and the UBC Family Practice Residency Program. Dr. Jamal's experience during training provided him with insight into the shortfalls of delivery of care to the elderly.
Dr. Jamal has a solid understanding of the needs of seniors from a medical perspective, as well as knowledge of the development and management of seniors' housing communities.
Joe Moosa | President & CEO of Retirement Concepts Developments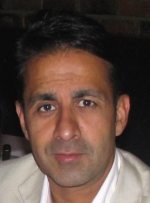 Joe Moosa is a shareholder and director of Retirement Concepts. Trained as an engineer at the University of Waterloo, he has significant experience in the design and construction of power utility infrastructure and attained additional specialization in the systems and management science fields. He also has a successful track record in the software industry having founded and sold several companies to publicly traded organizations, including GE Capital.
As President of Retirement Concepts Developments, Joe has assembled a full-service construction development and management team equipped with the necessary systems and processes to be able to deliver turnkey seniors housing projects. As the development arm of Retirement Concepts, RCD's mission is to develop, build and maintain best-in-class facilities that support the long-term needs of its senior's residents.