BCCPA Awards – February 23, 2015 – Nominate Someone Today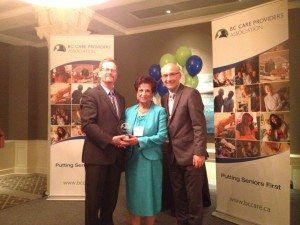 It's that time of year again. Do you know of anyone who has done something exceptional at your place of work? Do you know of someone who works hard on the front-line and would be thrilled to be nominated for a BCCPA Annual Award?
If so, please take a few minutes to nominate them for one of our Annual Awards which will be presented at a special event at the Empress Hotel in Victoria on Wednesday, February 23th. Last year the awards were presented by the Hon. Terry Lake, Minister of Health.
Read more here.