Become a BCCPA Member
Message from the Director of Membership Services and Sponsorship
Welcome to the home page for service providers and commercial organizations wishing to join the BC Care Providers Association! I invite you to contact me at anytime to discuss the benefits of joining our dynamic organization and how we can assist in helping your facility or business grow with opportunities for sponsorship of year-long events and our annual conference.
A summary of benefits is listed below – thank you for your interest in the BCCPA !
Hart Dashevsky
Director of Membership Services and Sponsorships
BC Care Providers Association
738-4710 Kingsway
Burnaby, BC  V5H 4M2
Office: 604-736-4233 ext. 231 | Cell: 604-314-0487 | hart@bccare.ca| www.bccare.ca |
There are two different types of memberships available if you operate in BC.
Service Provider Member: In order to become a regular member, you must be operating either a residential care facility or provide home support services. Annual membership fees will vary depending on the size of your organization. Click here to apply for your membership online. (NEW)
Commercial Member: If you do not operate a residential care facility or offer home support services, you can still become a member of the Association. Our commercial members can provide a wide variety of services and products such as insurance, communications, furniture etc. The fee to become a member is only $420 per year ($35 per month). Click here to apply online. (NEW)
Benefits of Becoming A BCCPA Member
Are you considering becoming a member of the BC Care Provider's Association? Here are 10 good reasons why you should join:
Policy Development – With your input, the Association advocates realistic, practical and comprehensive solutions that will improve the quality of senior's care in BC.
Special Events – One of the highlights of the year is our annual general meeting the Association organizes. In addition to being a great networking opportunity, the conference is an opportunity to highlight our issues and celebrate our progress.
The Association plans a special members-only BC Care Providers Day event in Victoria. Elected officials along with care providers, their employees and family members of those in care are invited to attend.
In partnership with our sponsors, the Association organizes the "Care to Chat" speaker series.  These regularly scheduled breakfast and lunch speaker sessions invite unique and though-provoking guest speakers to interact with our guests.
Discounts & Access – Members are entitled to special discounts at our Annual Conference held in Whistler as well as our other special events. They are also entitled access to exclusive member-only events such as Care to Chat, publications and information sessions.
Staff Recruitment – We have designed a special members-only section of our website dedicated to promoting job vacancies within the continuing care sector. Every member designed job web posting also includes a complimentary e-blast to over 400 of our key stakeholders and a 60-day post on our website.
Ongoing Consultation & Collaboration – Our success depends on open and ongoing communication with you and other key stakeholders in the senior's care sector. The Association provides regular progress reports and invites feedback on emerging issues.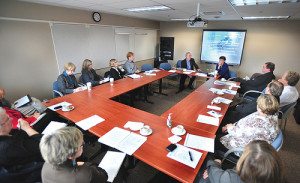 Government Relations – Our staff and Board of Directors have been very successful at making sure your issues are front-and-centre in Victoria. We have met regularly with Cabinet Ministers, senior health officials, MPs and MLAs from all parties and the BC Ombudsman.
Special Projects – In collaboration with our members and other health care stakeholders, the Association develops and implements individual initiatives that support our action plan goals. Most recently, these have focused on the development of a new anti-psychotic drugs best practices guide, employment training, labour relations and inter-generational projects.
Media Relations – As the largest association representing the continuing care sector, we act as the industry voice with BC media in all regions of the province. Through news releases, opinion pieces and our regular newsletters we are helping to communicate your priorities.
Communications – Our newly redesigned website and CEO report combined with an active social media campaign are helping to raise awareness of the key issues facing our sector.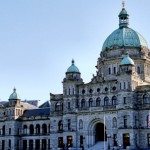 Advocacy – When members are having issues with local health authorities or the BC government, our Association and Board of Directors are there to provide support.
Our members understand that there is strength in numbers and we make gains as a collective voice that individually would be very difficult to achieve.
Boardroom Bookings
The BC Care Providers Association has a centrally located boardroom seating up to 15 people available for rent. The rates are $100 for half-day (4 hours or less) and $175 for full day (4 hours or more). Non-members please add 35%.
GST will be added to all rental fees. The boardroom is available for rental during regular business hours from 8 am – 5 pm, Mon – Fri. To place a booking, contact Cathy Szmaus at info@bccare.ca.